AbolishTheDEA.com
April 25, 2020
How Fretting Drug Warriors Block Medical Progress
by Ballard Quass
while causing inner-city violence and creating drug cartels around the world



It's easy to slam law-and-order conservatives for their part in fomenting the anti-nature drug war. They're hypocritical for starters. They want to keep the taps flowing at their local bar while they hand out life sentences for those who choose to relax using other naturally sourced substances, many of which have been used responsibly by other cultures for thousands of years. They're so bent on making alcohol the drug of choice, that they even have the nationalistic arrogance to send troops overseas and burn plants that pose a threat to the liquor industry. And then we wonder why the US is hated overseas. Imagine an Islamic country entering the United States with the express purpose of shutting down our alcohol producers and burning the plants that constitute their raw materials. That is precisely what the US does, morally speaking, when it enters other countries to shut down plants that process the coca leaf and the poppy.

But conservatives are only half the problem. The tyrannous drug war is fomented equally by the worried parents of America, who fret that their children will become slaves to "drugs" should the drug war be abandoned. This fear is so misplaced that one scarcely knows where to begin in addressing it. But address it we must, since the laws that are promulgated by these Chicken Little parents have a body count: starting with the thousands killed every day in the name of a brutal drug war overseas, and the endless stream of innocent bystanders killed in inner cities -- all because America has elevated common law over natural law and criminalized plants, a step that would have made the garden-loving Thomas Jefferson spin in his grave, just as he surely did, in fact, in 1987 when the DEA stomped onto Monticello and confiscated his poppy plants.

First of all, let's be honest and use the term "psychoactive plants" for "drugs," since "drugs" is really just a pejorative epithet for the medicinal bounty of Mother Nature.

Secondly, there was no epidemic of childhood addictions prior to the Harrison Narcotics Act of 1914. A law against opium was enacted in that year, not because it would protect youngsters, but rather because it gave racist politicians a socially acceptable way to express their disdain for the Chinese with whom they associated the poppy plant, just as they associated Mexicans with marijuana and blacks with cocaine. Both of those latter two stereotypes would motivate future disingenuous hand-wringing about "drugs" by sixties and seventies racists, culminating in the creation of Richard Nixon's corrupt DEA in 1973, by a president whose drug policy was overtly designed to punish his political opponents, Timothy Leary first and foremost, and then anyone who might so much as give such a rebel the time of day.

And so Americans were expelled from the psychotherapeutic Garden of Eden in the twentieth century, as the American government claimed the unprecedented right to dole out or withhold the psychoactive plant medicines of Mother Nature as it saw fit, a power grab that even God Himself had never contemplated, being happy for his own part to outlaw only one solitary tree from among the myriad plants of his worldwide nursery.


The result is that we now childishly see threats everywhere we turn in Mother Nature, failing to realize that the problem -- to the extent that there is a problem other than in the scheming minds of racists -- is behavior, not plants.

Thirdly, it is enormously selfish, and even racist, to criminalize plants based on a merely theoretical threat that they pose to young people. Why? First, because it ignores the fate of those young people who are already being killed in inner cities around the world thanks to the violence that naturally arises under prohibition. Secondly because our draconian drug laws force millions of Americans (and billions worldwide) to go without powerful psychoactive plant medicines, given that such heavy-handed legislation outlaws mere research of cancer- and depression-fighting godsends, let alone the actual use of such medicine, all out of a fear that white young people might become addicted to some plant medicine or other.

Wake up, white America: 1 out of 4 women, mainly Caucasian, are addicted to Big Pharma meds even as we speak. Why not wring your hands over that grim fact and re-legalize nature's bounty, none of which is more habit-forming than the SSRIs that are being popped like candy everywhere you look.

In the name of the sick and suffering around the world, and in the name of inner city minorities and racial justice, we must return to the days when we cracked down on bad behavior alone - rather than manufacturing violence out of whole cloth by punishing Americans for the pre-crime of merely possessing plant medicines of which our scheming politicians disapprove.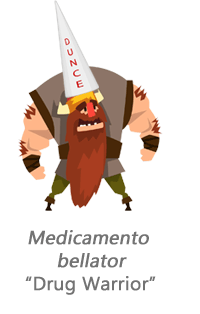 There was no drug problem in Ancient Egypt. There was no drug problem in Ancient Greece. There was no drug problem in Ancient Persia. There was no drug problem in Ancient Rome. There was no drug problem in the Mongol Kingdom. There was no drug problem in the Viking Era.
Why? Because until 1914, people were judged by how they behaved, not by what substances they had in their digestive system.
The Drug War is America's unique, anti-scientific way of looking at the world. It is a war that causes all of the problems that it purports to fix: above all, it brings "drugs" front and center in the minds of the irresponsible, encouraging them to explore and use substances that they might have never even heard of without the peurile and anti-scientific plant demonization of drug war zealots.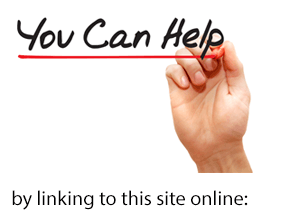 N
o
w
S
h
o
w
i
n
g
Comedy Sketches
Drug War Rap Music
Fun with Urine Testing
Stand-up Routines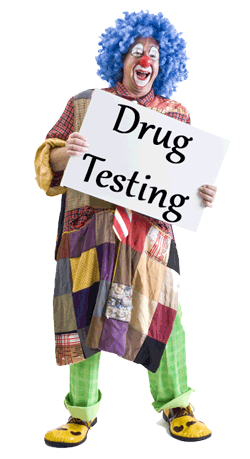 Fun with Urine Testing
Welcome, Patriotic Pissers



More pics every week!



Get an exciting job ruining the lives of your fellow Americans. Listen to this fun audio clip to find out how!



Help America enforce Christian Science Sharia. Help nail the anti-patriotic scumbags who insist on using mother nature's plant medicines of which politicians disapprove. Great benefits. Must pass a squeaky clean drug test, proving that you have emphatically renounced all of mother nature's godsend plant medicines.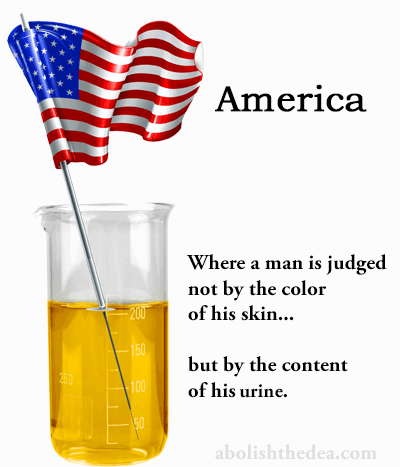 Can't pass a urine test? Order a vintage bottle of Granny's Weewee today, guaranteed squeaky clean. We use only the finest urine from teetotaling grandmothers, who gave up their right to mother nature's psychoactive plant medicines many decades ago. Why not splurge and buy the 1945 vintage? You don't want to pass up a job at Taco Bell because you were stingy! This early vintage has a great down-home bouquet and will remind the lab technicians of the good old days of Grandma and those great pies that she used to bake (or whatever).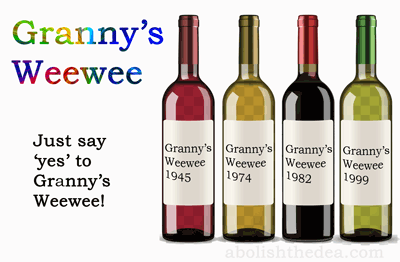 End the War on Drugs
by Christian Science Heretics
Mine by Birth
by Thomas Jefferson and the Poppies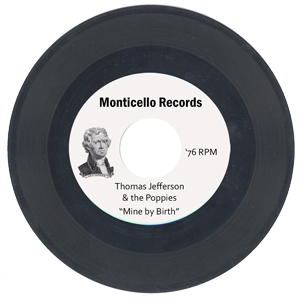 Waxing Wroth (about America's Drug War)
by God and His Minions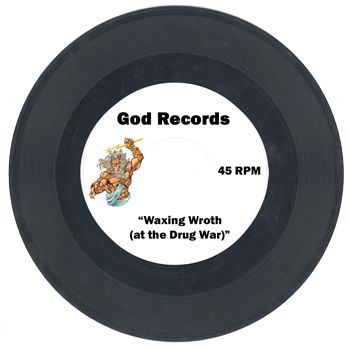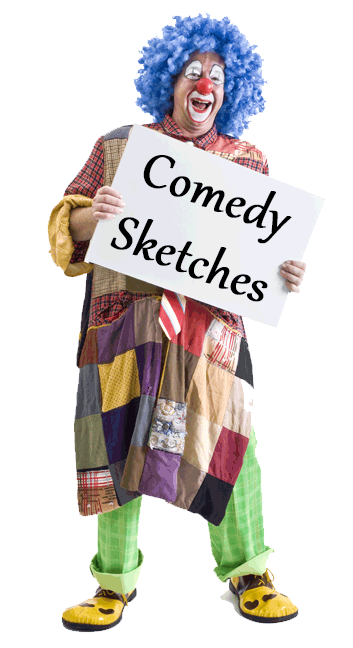 Urine testers needed to ruin American lives
Your Call is Impotent to Us
Movie Review of Running With the Devil 2019
Drug War Jeopardy
Drug War Virus Update
DEA help line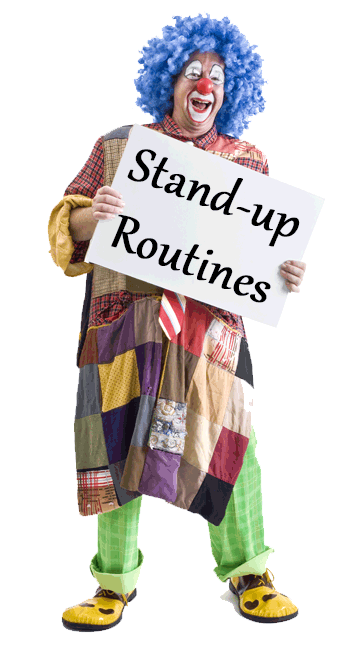 Manager's note: All of our comedians have undergone drug testing. None of them have been found to be using anything but the most mind-enhancing and therapeutic plants in Mother Nature's psychoactive pharmacy.
A Drug Warrior in our Midst
Comedian Adderall Zoloft Riffs on the Drug War
Drug War Copaganda
The DEA: Poisoning Americans since 1973
The Joy of Drug Testing

Dear Reddit readers: I do not respond to Reddit messages for at least three reasons:
Some of them are mean-spirited nonsense.
Some of them are non-mean-spirited but nonsense all the same.
Some of them are simply wrong-headed but inspire me to write fully reasoned comebacks, for which I simply don't have time.
If you really want to reach me, however, my name and email address can be found in a reasonably intuitive location on this site, so feel free to contact me there. I'll assume that anyone who takes the time to do so will have something meaningful to say ;)
Bone up on slam-dunk arguments against the drug war, starting with the fact that it was a violation of natural law to outlaw plant medicine in the first place. Check out
the site menu
for fun ways to learn more about the manifold injustice of the status quo, including many knock-down arguments never made before. Why? Because even the majority of drug-war opponents have been bamboozled by one or more of the absurd assumptions upon which that war is premised. See through the haze. Read on. Listen on. And Learn how tryants and worrywarts have despoiled American freedom, thereby killing millions around the world, totally unnecessarily, ever since the fateful day in 1914 when ignorant America first criminalized a mere plant -- and insisted that the rest of the world follow suit or else -- an act of colonialist folly unrivaled since the day of the genocidal Conquistadors.