AbolishTheDEA.com
July 6, 2020
How the drug war promotes drug abuse
by Ballard Quass



In his Great Courses lectures on "How Ideas Spread," Professor Jonah Berger points out that ad campaigns to combat drug use have been shown to actually increase drug use in the general population. This is not surprising when we consider that such ads encourage the viewer to look upon psychoactive substances in a superstitious way, as powerful entities in and of themselves, capable of wreaking damage without regard for the way that they are used, or by whom, or for what reason, etc. Drug warriors thereby increase our interest in this politically created category called "drugs" by elevating such inherently neutral substances as the poppy and the coca plant to near mythical status, as devilish substances in and of themselves, and then turning this childish attitude toward psychoactive substances into the law of the land by blocking scientific analysis of such plants with draconian drug laws. The Drug War thereby makes all these "devilish substances" deeply interesting and fascinating - they are, after all, the root of all evil in the jaundiced eyes of the drug warrior - when, in the absence of drug war propaganda, such plants are... simply plants: they are neither good nor bad, except with respect to the way that they are actually used by real people in the real world.

If "drugs" are misused, therefore, there is no "drug problem": only a social problem. But the politicians behind the drug war don't want to hear that because that would force them to deal with real-world problems, including inequitable arrangements for education and business opportunities whereby inner-city minorities have very little chance to make it in the world. And so, instead of facing up to their abnegation of duty on this front, the politicians flip the script and blame the victims of their policies for ingesting and dealing in these "devilish substances." Thus "drugs," as strategically defined by disingenuous politicians, become the universal scapegoat for all social problems, thereby allowing the drug warrior to blame the victim of those problems while steering the conversation away from any liberal reforms that might actually improve the lives of all parties concerned.

Fortunately for conservatives, they have duped the left into believing in this thing called "drugs," when all that really exists are plant medicines that can be used for good or ill. Thus Jesse Jackson Sr. talks as if drugs are the root of all evil, not realizing that "drugs" is a fictional term, created and defined by politicians as a way for them to neglect and blame (and ultimately arrest) the very marginalized classes that Jackson Sr. purports to be helping. And so, instead of loudly pushing for equal education for all, the message that Jackson spreads is: harsher penalties for drug dealing - "drug dealing" being the drug warrior's way of describing "those who dare to sell plant medicines of which American politicians disapprove." Like most liberals, Jackson has been persuaded by Drug Warriors to take his eye off the prize and to focus on so-called "drug" abuse rather than the social problems (such as lack of education and the outlawing of safer substances) that give rise to misguided substance use in the first place.

Even most opponents of the drug war are in agreement with the conservative and racist lie that there are these things called "drugs" that we need to combat, substances which can have no legitimate uses and are employed only by irresponsible hedonists. Of course, these are all drug warrior lies, that are just plain counterfactual from an historical point of view, but it's no wonder that liberals "fall" for these lies, given the drug war censorship that keeps Americans from ever seeing any positive use of the plant medicines that politicians have criminalized. When was the last time that you saw a magazine article or movie depict a studious intellectual using cocaine strategically to increase his vocational output (as was the case with Sigmund Freud) or a renaissance man partaking of opium to increase his creativity (as was the case with Benjamin Franklin)? No. All we see are blood-stained dollar bills and handguns sitting next to little baggies full of white powder on a dimly lit card table in a windowless back room. It's little wonder then that the left has been bamboozled by the propaganda of drug warriors, since the laws that they enact effectively block any objective scientific analysis of "drugs' while causing us to censor any beneficial use of such substances from the American memory.

So I'll repeat the statement that got me kicked out of the drugs Reddit: namely, there is no such thing as "drugs," as that term is defined by the drug warrior. There are only plant medicines, any of which can be used for good or ill depending on the circumstances.

This whole concept of "drugs" as inherently evil substances is an American invention and, unfortunately, now America's number-one philosophical export. It represents a way of looking at the world that would have been utterly foreign to Herodotus or Marco Polo - or Thomas Jefferson, for that matter.

That's why anti-drug ad campaigns lead to more drug use, because they draw attention to a non-problem, the supposed existence of plant substances that are pure evil. By thus turning mere plants into demonic threats to sanity and health, the drug war drastically increases our interest in these substances. Using a plant medicine, after all, sounds mundane and boring. But when we describe that medicine as a demonic threat to sanity and health, we give it a sort of perverse attraction to inquiring minds, which can't help but ask themselves: "What's all this fuss about? Why are scheming politicians so determined to keep me from using these things they call 'drugs'? These substances must be powerful, indeed! I wonder what these so-called 'demonic threats' could actually do for me!"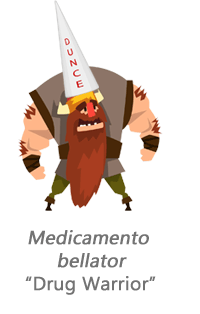 There was no drug problem in Ancient Egypt. There was no drug problem in Ancient Greece. There was no drug problem in Ancient Persia. There was no drug problem in Ancient Rome. There was no drug problem in the Mongol Kingdom. There was no drug problem in the Viking Era.
Why? Because until 1914, people were judged by how they behaved, not by what substances they had in their digestive system.
The Drug War is America's unique, anti-scientific way of looking at the world. It is a war that causes all of the problems that it purports to fix: above all, it brings "drugs" front and center in the minds of the irresponsible, encouraging them to explore and use substances that they might have never even heard of without the peurile and anti-scientific plant demonization of drug war zealots.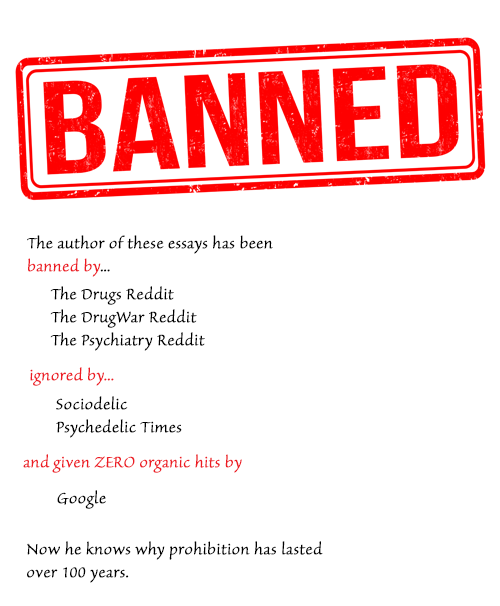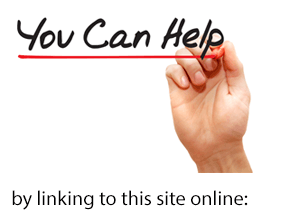 N
o
w
S
h
o
w
i
n
g
Comedy Sketches
Drug War Rap Music
Fun with Urine Testing
Stand-up Routines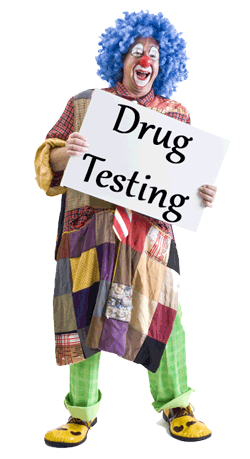 Fun with Urine Testing
Welcome, Patriotic Pissers



More pics every week!



Get an exciting job ruining the lives of your fellow Americans. Listen to this fun audio clip to find out how!



Help America enforce Christian Science Sharia. Help nail the anti-patriotic scumbags who insist on using mother nature's plant medicines of which politicians disapprove. Great benefits. Must pass a squeaky clean drug test, proving that you have emphatically renounced all of mother nature's godsend plant medicines.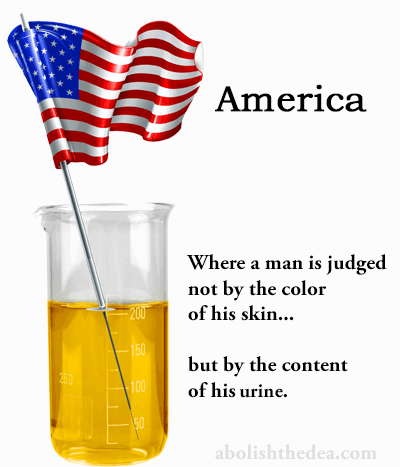 Can't pass a urine test? Order a vintage bottle of Granny's Weewee today, guaranteed squeaky clean. We use only the finest urine from teetotaling grandmothers, who gave up their right to mother nature's psychoactive plant medicines many decades ago. Why not splurge and buy the 1945 vintage? You don't want to pass up a job at Taco Bell because you were stingy! This early vintage has a great down-home bouquet and will remind the lab technicians of the good old days of Grandma and those great pies that she used to bake (or whatever).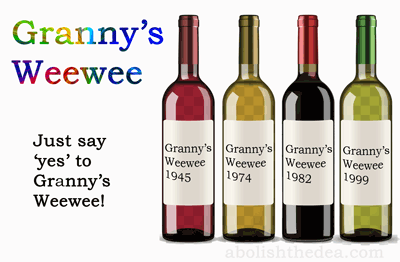 End the War on Drugs
by Christian Science Heretics
Mine by Birth
by Thomas Jefferson and the Poppies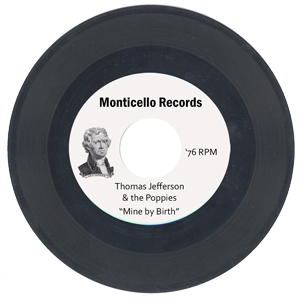 Waxing Wroth (about America's Drug War)
by God and His Minions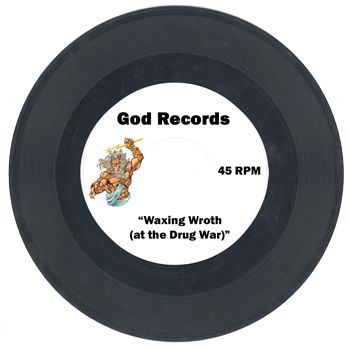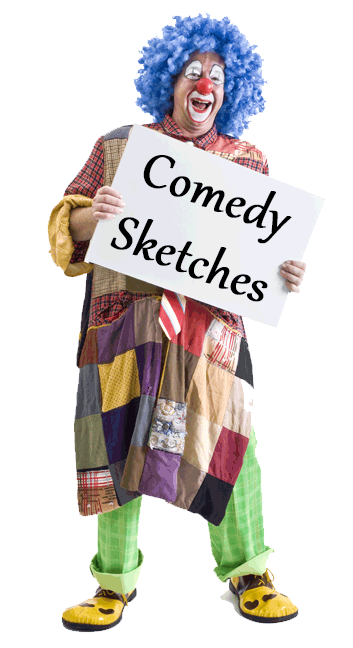 Urine testers needed to ruin American lives
Your Call is Impotent to Us
Movie Review of Running With the Devil 2019
Drug War Jeopardy
Drug War Virus Update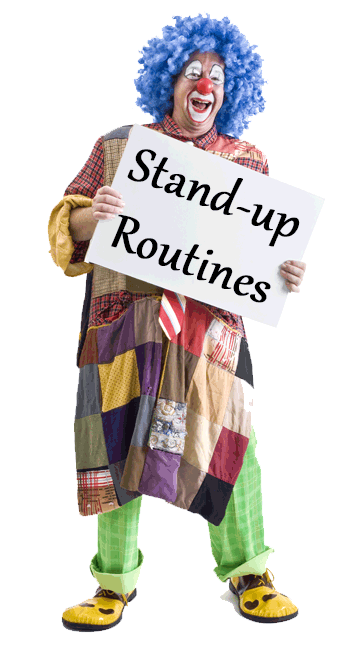 Manager's note: All of our comedians have undergone drug testing. None of them have been found to be using anything but the most mind-enhancing and therapeutic plants in Mother Nature's psychoactive pharmacy.
A Drug Warrior in our Midst
Comedian Adderall Zoloft Riffs on the Drug War
Drug War Copaganda
The DEA: Poisoning Americans since 1973
The Joy of Drug Testing

Dear Reddit readers: I do not respond to Reddit messages for at least three reasons:
Some of them are mean-spirited nonsense.
Some of them are non-mean-spirited but nonsense all the same.
Some of them are simply wrong-headed but inspire me to write fully reasoned comebacks, for which I simply don't have time.
If you really want to reach me, however, my name and email address can be found in a reasonably intuitive location on this site, so feel free to contact me there. I'll assume that anyone who takes the time to do so will have something meaningful to say ;)
Bone up on slam-dunk arguments against the drug war, starting with the fact that it was a violation of natural law to outlaw plant medicine in the first place. Check out
the site menu
for fun ways to learn more about the manifold injustice of the status quo, including many knock-down arguments never made before. Why? Because even the majority of drug-war opponents have been bamboozled by one or more of the absurd assumptions upon which that war is premised. See through the haze. Read on. Listen on. And Learn how tryants and worrywarts have despoiled American freedom, thereby killing millions around the world, totally unnecessarily, ever since the fateful day in 1914 when ignorant America first criminalized a mere plant -- and insisted that the rest of the world follow suit or else -- an act of colonialist folly unrivaled since the day of the genocidal Conquistadors.