AbolishTheDEA.com
January 2, 2020
Hypocritical America Embraces Drug War Fascism
by Ballard Quass
a warning to any remaining friends of freedom



This morning I searched the vast image catalog of Shutterstock for some photographs that illustrated the general concept of abolishing the drug war. I was sure I'd find something since the site has over a billion images submitted by well over half a million contributors.

Wrong.

To my dismay, there were very few if any images that suggested, even obliquely, that the drug war was folly. Instead, the site was full of propaganda images that associated cocaine in particular with all manner of vice. First we see an image of a white tabletop littered with bloody bullet casings and a credit card half covered with cocaine. Next we see a handgun lying in front of a half-dozen plastic bags full of white powder. One row down, there are the trademark lines of cocaine starkly displayed on a black tabletop, just waiting for some hedonist hit man to snort, no doubt before taking a scantily clad mistress in his arms and lavishing her with a highly salacious kiss. (Needless to say there are no images of Sherlock Holmes, using related substances to hone his observational skills, nor of Freud, using such substances to ensure the prolific output whereby he achieved self-actualization in life.)

Is America blind? Does no one realize that the dystopia thus depicted on Shutterstock is caused by the Drug War itself, the very war that we assume will solve our problems? Just as Prohibition created the Mafia, the Drug War has turned inner cities into shooting galleries.

The answer is obvious: decriminalize drugs, cocaine first and foremost, since it seems to be the natural substance of choice for marketing illegally.

Meanwhile, take all the billions that is currently going into the fascist militarization of our police forces and give that money to clinics that will treat drug addiction rationally, rather than throwing a million people a year into jail merely for possessing natural substances. Such treatment will be far effective than the current status quo when we allow clinicians to use any psychoactive substance in the world, rather than tyrannically limiting them to a handful of addictive medicines supplied by Big Pharma. The current criminal approach is just a make-work program for law enforcement, after all, and turns America into a police state, as our record-breaking prison population testifies loudly and clearly to the dismayed champions of freedom around the world. Besides, all the problems that we associate with so-called drug use are actually caused by the drug war itself, starting with the fact that the drug war demonizes illicit substances, thereby denying would-be users with the objective knowledge they could use to partake wisely.

Meanwhile those who fret about the addictive potential of substances like cocaine should drop their hypocritical hand-wringing, since almost all of them are ignoring the big addiction of our time: namely the fact that 1 in 8 American men and 1 in 4 American women are hooked on Big Pharma antidepressants, many of them harder to quit than heroin. But the drug warrior doesn't even notice this problem, let alone wring their hands about it. What drug war hypocrisy. What a clear sign that the drug war is not about the health of Americans' bodies, but rather about the health of Americans' wallets -- or rather the wallets of the so-called 1% who are getting filthy rich on drug profits from addicting America to legal antidepressants.

Not only is the fascist drug war unfair to minorities who constitute the predominant arrestees, but it results in a perversion of our electoral system, since it all but guarantees the election and re-election of fascist drug war advocates. Why? Because those who would vote them out of office are in jail, many having lost their right to vote thanks to their possession of proscribed natural substances.

America is seeing the ascendancy of anti-democratic forces, and the evidence is not just on Shutterstock.

Hollywood releases more movies every year whose plots seek to justify torture and premeditated murder as reasonable means of fighting so-called drug trafficking. In the 2019 movie "Running with the Devil," the self-righteous DEA "hero" cold-bloodedly murders a man who had the temerity to sell naturally occurring substances. What's more, she murdered the "drug dealer" while she herself was smoking a cigarette containing tobacco, one of the most harmful drugs in the world.

Hypocrite, America! Wake up! We're knowingly heading down the path of fascism, dimming the beacon of freedom that we had once hoped to be to the world.

PS How can we look Chinese President Xi Jinping in the eye and criticize his anti-democratic measures when we are arresting Americans for merely possessing the plants and fungi that grow at their very feet?!

Nor is it just the minorities that take a hit stateside. The Drug War has inexcusably blocked research on therapeutic drugs, all because of the fascist tendency to place law enforcement above every other consideration, and patients be damned.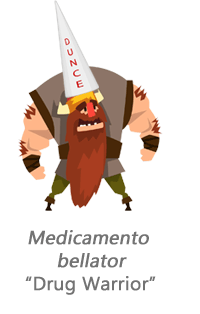 There was no drug problem in Ancient Egypt. There was no drug problem in Ancient Greece. There was no drug problem in Ancient Persia. There was no drug problem in Ancient Rome. There was no drug problem in the Mongol Kingdom. There was no drug problem in the Viking Era.
Why? Because until 1914, people were judged by how they behaved, not by what substances they had in their digestive system.
The Drug War is America's unique, anti-scientific way of looking at the world. It is a war that causes all of the problems that it purports to fix: above all, it brings "drugs" front and center in the minds of the irresponsible, encouraging them to explore and use substances that they might have never even heard of without the peurile and anti-scientific plant demonization of drug war zealots.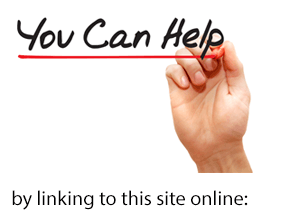 N
o
w
S
h
o
w
i
n
g
Comedy Sketches
Drug War Rap Music
Fun with Urine Testing
Stand-up Routines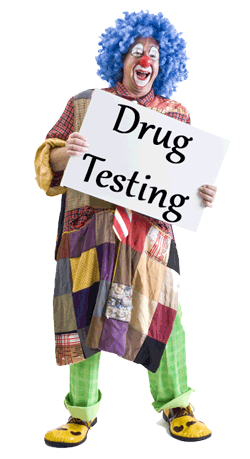 Fun with Urine Testing
Welcome, Patriotic Pissers



More pics every week!



Get an exciting job ruining the lives of your fellow Americans. Listen to this fun audio clip to find out how!



Help America enforce Christian Science Sharia. Help nail the anti-patriotic scumbags who insist on using mother nature's plant medicines of which politicians disapprove. Great benefits. Must pass a squeaky clean drug test, proving that you have emphatically renounced all of mother nature's godsend plant medicines.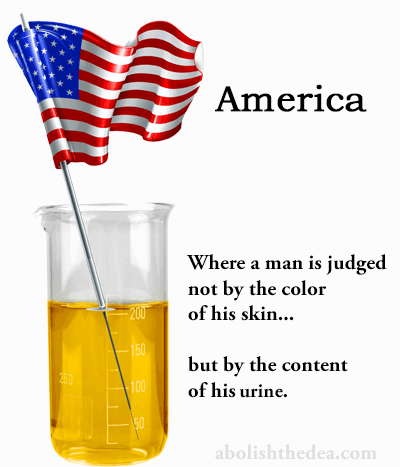 Can't pass a urine test? Order a vintage bottle of Granny's Weewee today, guaranteed squeaky clean. We use only the finest urine from teetotaling grandmothers, who gave up their right to mother nature's psychoactive plant medicines many decades ago. Why not splurge and buy the 1945 vintage? You don't want to pass up a job at Taco Bell because you were stingy! This early vintage has a great down-home bouquet and will remind the lab technicians of the good old days of Grandma and those great pies that she used to bake (or whatever).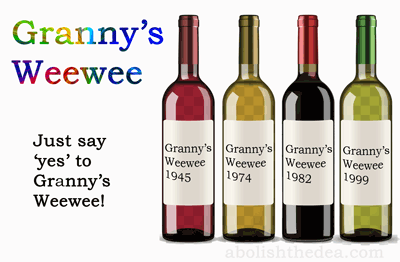 End the War on Drugs
by Christian Science Heretics
Mine by Birth
by Thomas Jefferson and the Poppies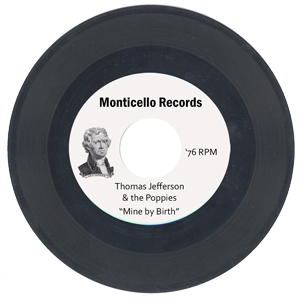 Waxing Wroth (about America's Drug War)
by God and His Minions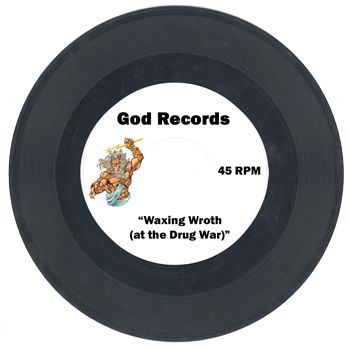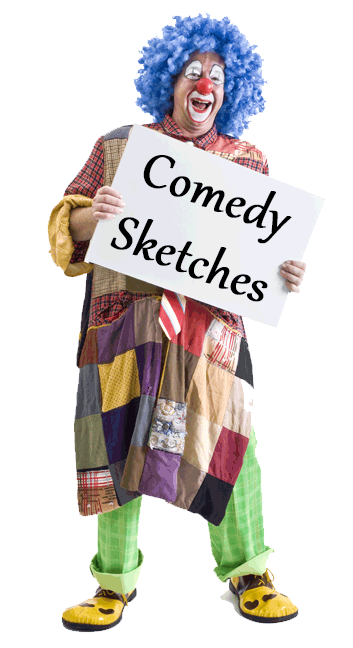 Urine testers needed to ruin American lives
Your Call is Impotent to Us
Movie Review of Running With the Devil 2019
Drug War Jeopardy
Drug War Virus Update
DEA help line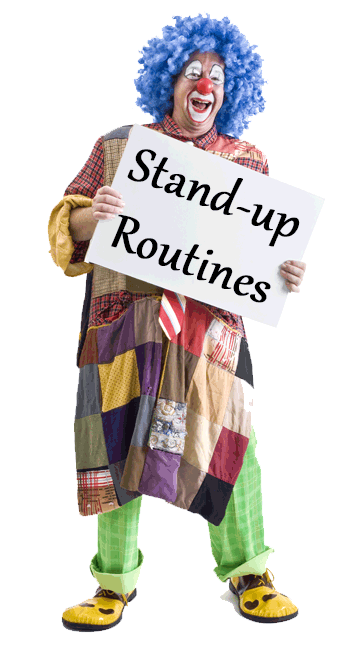 Manager's note: All of our comedians have undergone drug testing. None of them have been found to be using anything but the most mind-enhancing and therapeutic plants in Mother Nature's psychoactive pharmacy.
A Drug Warrior in our Midst
Comedian Adderall Zoloft Riffs on the Drug War
Drug War Copaganda
The DEA: Poisoning Americans since 1973
The Joy of Drug Testing

Dear Reddit readers: I do not respond to Reddit messages for at least three reasons:
Some of them are mean-spirited nonsense.
Some of them are non-mean-spirited but nonsense all the same.
Some of them are simply wrong-headed but inspire me to write fully reasoned comebacks, for which I simply don't have time.
If you really want to reach me, however, my name and email address can be found in a reasonably intuitive location on this site, so feel free to contact me there. I'll assume that anyone who takes the time to do so will have something meaningful to say ;)
Bone up on slam-dunk arguments against the drug war, starting with the fact that it was a violation of natural law to outlaw plant medicine in the first place. Check out
the site menu
for fun ways to learn more about the manifold injustice of the status quo, including many knock-down arguments never made before. Why? Because even the majority of drug-war opponents have been bamboozled by one or more of the absurd assumptions upon which that war is premised. See through the haze. Read on. Listen on. And Learn how tryants and worrywarts have despoiled American freedom, thereby killing millions around the world, totally unnecessarily, ever since the fateful day in 1914 when ignorant America first criminalized a mere plant -- and insisted that the rest of the world follow suit or else -- an act of colonialist folly unrivaled since the day of the genocidal Conquistadors.