AbolishTheDEA.com
February 12, 2020
President Calls for Executing Drug Dealers
by Ballard Quass
Herding minorities into overcrowded prisons no longer enough for booze-swilling Drug Warriors



Donald Trump has now called for the execution of drug dealers, which should come as no surprise from a president who has openly collaborated with authoritarian Russia to destroy basic democratic institutions in America. But if one's fearing for the lives of cigarette and alcohol producers (whose products kill tens of thousands a year), you can relax. Nor need we lose sleep over the wellbeing of our local psychiatrists, who, even as I type, are running socially-sanctioned pill mills across the country (by means of which 1 in 10 Americans are addicted to the daily use of Big Pharma "meds"). No, as usual, the drug warrior animus is not directed at the substances that cause the most harm to Americans, but merely those substances that the drug warriors have decided to criminalize for political and religious reasons, though many of these "drugs" are found to be growing unbidden across the planet. Thus they override the hitherto unalienable natural law which gives Americans the right to the use of what John Locke calls "the earth and all therein," replacing it with a capricious common law interdiction based on the propaganda-induced fears of 21st-century Americans, in this case a kind of Christian Science "Sharia," every bit as intolerant as any legislation that was ever enacted in that name.

This Constitution-based objection to Trump's authoritarian gambit cannot be overstressed, because the mainstream media these days is dangerously missing the point. The left and libertarian response to such totalitarian proposals as Trump's is to point out that such a draconian strategy would not work to reduce "drug" use, typically by adducing the failure of similar approaches in other countries. But to argue in this way is to yield crucial ground to the enemy of freedom, since this "argument from efficacy" implies that executing drug dealers would be just fine if it only served to decrease the use of naturally occurring substances in America. And to argue thus is to demonstrate one's limited grasp of the subject at hand, by implicitly granting that government has a right, in the first place, to prevent Americans from reaching out and using the plants and fungi that grow at their very feet, a proposition which Jefferson would have found absurd and even conducive to tyranny if not rejected at once on constitutional grounds.

And that tyranny that Jefferson would have predicted has come to pass. It started in 1914, when bigoted politicians decided that too many undesirables were using the opium plant. Their answer: make a natural substance illegal, thus setting the precedent that some plants were no longer the birthright of a free citizenry to use as they saw fit. In a rush to penalize the lower class and the ethnic Chinese, few American politicians of that era noticed the contravention of natural law that was implicit in this government intrusion into personal decisions about health and happiness. If they had really cared about the health of these minority populations, they would have educated them about the wise use of psychoactive substances rather than criminalizing a plant.

Fast-forward 50-plus years, when President Richard Nixon takes advantage of that anti-Constitutional precedent to punish his enemies, with so-called anti-drug laws that were designed, not to protect the health of Americans, but to land his political prisoners in jail and, if possible, remove them from the voting rolls by charging them with felonies.

Fast-forward another half a century, and Traitor Trump is now ready to pick up where Nixon left off, harnessing America's unconstitutional drug law for the purposes of becoming a dictator with the power of life and death over his vassals. It is not enough for Trump's power lust to merely incarcerate millions of mainly minority "drug dealers," (those who dare sell the plants and fungi for which drug law itself has created the black market), he wants to get rid of them entirely, which I suppose is useful, since it allows him to limit the number of minority offspring which might otherwise grow up to eliminate the drug war entirely, along with totally amoral politicians like Trump himself who strategically parlay those laws into populist victories.

So let me get this straight: a doctor can legally addict my anxious 92-year-old mother to the benzodiazepine of his choice, but should I arrange for her to get miraculous, non-addictive relief from a mere plant, the source of that godsend can be strung up at high noon?

When policy's such as the drug war yield such absurd results, they must be fundamentally wrong, at least for a freedom-loving people. But we can't stand up to drug war tyrants on the basis of statistical charts that "prove" that tyranny doesn't work. We must deny those tyrants the right to outlaw Mother Nature in the first place - and the power for that pushback is waiting there in the US Constitution, whose very genius lies in its elevation of natural law over common law, and if natural law tells us anything, it tells us that human beings have the right to the use of "the earth and all therein," and that no law can justifiably supplant that right - ever.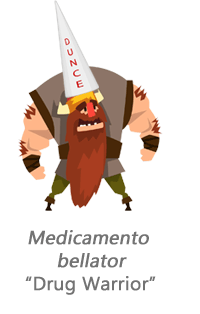 There was no drug problem in Ancient Egypt. There was no drug problem in Ancient Greece. There was no drug problem in Ancient Persia. There was no drug problem in Ancient Rome. There was no drug problem in the Mongol Kingdom. There was no drug problem in the Viking Era.
Why? Because until 1914, people were judged by how they behaved, not by what substances they had in their digestive system.
The Drug War is America's unique, anti-scientific way of looking at the world. It is a war that causes all of the problems that it purports to fix: above all, it brings "drugs" front and center in the minds of the irresponsible, encouraging them to explore and use substances that they might have never even heard of without the peurile and anti-scientific plant demonization of drug war zealots.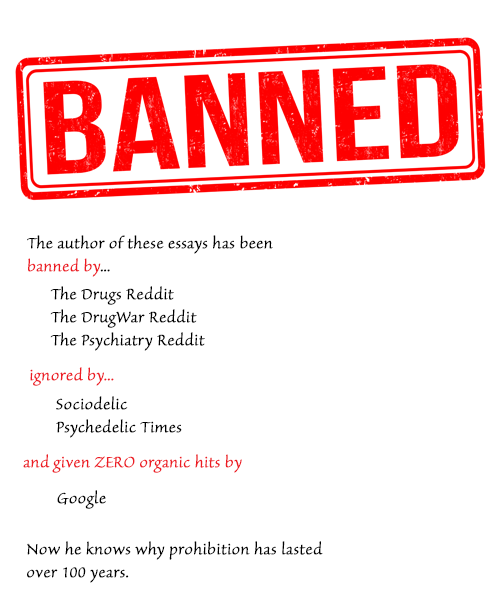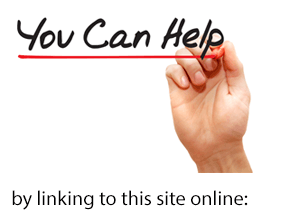 N
o
w
S
h
o
w
i
n
g
Comedy Sketches
Drug War Rap Music
Fun with Urine Testing
Stand-up Routines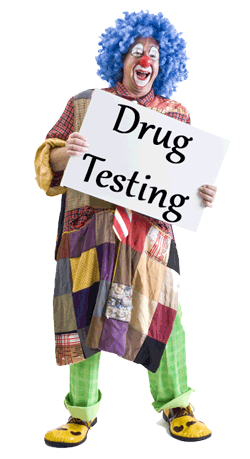 Fun with Urine Testing
Welcome, Patriotic Pissers



More pics every week!



Get an exciting job ruining the lives of your fellow Americans. Listen to this fun audio clip to find out how!



Help America enforce Christian Science Sharia. Help nail the anti-patriotic scumbags who insist on using mother nature's plant medicines of which politicians disapprove. Great benefits. Must pass a squeaky clean drug test, proving that you have emphatically renounced all of mother nature's godsend plant medicines.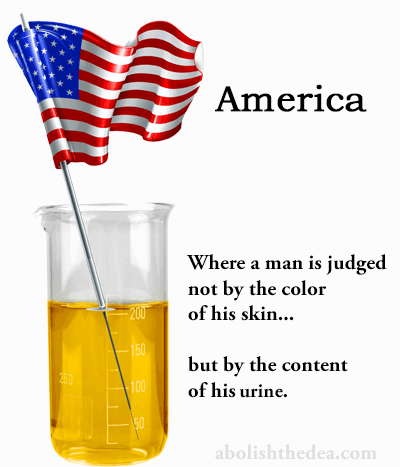 Can't pass a urine test? Order a vintage bottle of Granny's Weewee today, guaranteed squeaky clean. We use only the finest urine from teetotaling grandmothers, who gave up their right to mother nature's psychoactive plant medicines many decades ago. Why not splurge and buy the 1945 vintage? You don't want to pass up a job at Taco Bell because you were stingy! This early vintage has a great down-home bouquet and will remind the lab technicians of the good old days of Grandma and those great pies that she used to bake (or whatever).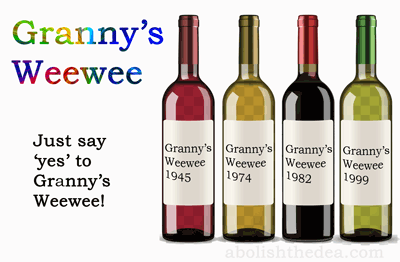 End the War on Drugs
by Christian Science Heretics
Mine by Birth
by Thomas Jefferson and the Poppies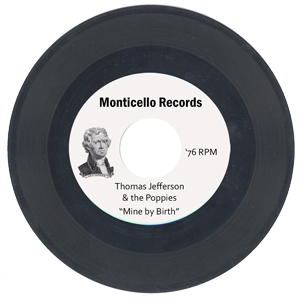 Waxing Wroth (about America's Drug War)
by God and His Minions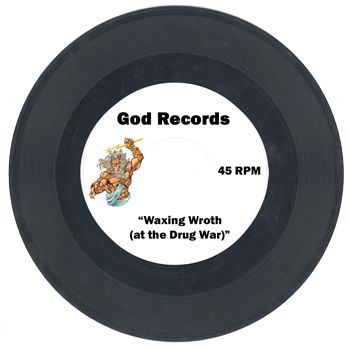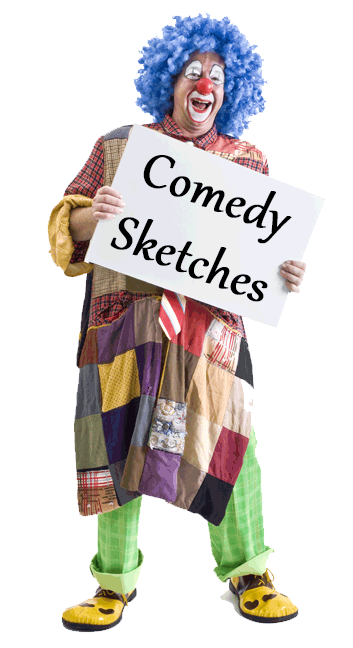 Urine testers needed to ruin American lives
Your Call is Impotent to Us
Movie Review of Running With the Devil 2019
Drug War Jeopardy
Drug War Virus Update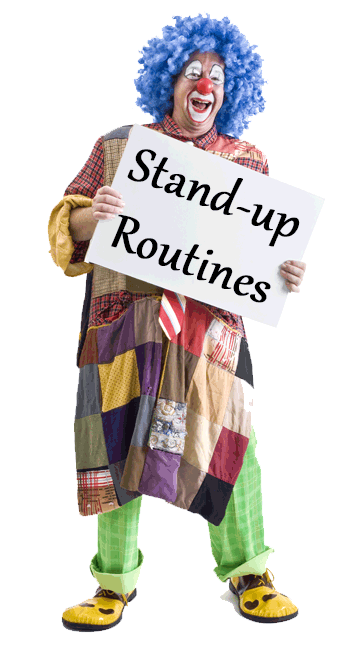 Manager's note: All of our comedians have undergone drug testing. None of them have been found to be using anything but the most mind-enhancing and therapeutic plants in Mother Nature's psychoactive pharmacy.
A Drug Warrior in our Midst
Comedian Adderall Zoloft Riffs on the Drug War
Drug War Copaganda
The DEA: Poisoning Americans since 1973
The Joy of Drug Testing

Dear Reddit readers: I do not respond to Reddit messages for at least three reasons:
Some of them are mean-spirited nonsense.
Some of them are non-mean-spirited but nonsense all the same.
Some of them are simply wrong-headed but inspire me to write fully reasoned comebacks, for which I simply don't have time.
If you really want to reach me, however, my name and email address can be found in a reasonably intuitive location on this site, so feel free to contact me there. I'll assume that anyone who takes the time to do so will have something meaningful to say ;)
Bone up on slam-dunk arguments against the drug war, starting with the fact that it was a violation of natural law to outlaw plant medicine in the first place. Check out
the site menu
for fun ways to learn more about the manifold injustice of the status quo, including many knock-down arguments never made before. Why? Because even the majority of drug-war opponents have been bamboozled by one or more of the absurd assumptions upon which that war is premised. See through the haze. Read on. Listen on. And Learn how tryants and worrywarts have despoiled American freedom, thereby killing millions around the world, totally unnecessarily, ever since the fateful day in 1914 when ignorant America first criminalized a mere plant -- and insisted that the rest of the world follow suit or else -- an act of colonialist folly unrivaled since the day of the genocidal Conquistadors.