AbolishTheDEA.com
July 21, 2019
Replacing 12-Step Programs with Shamanic Healing
by Ballard Quass



Americans consider addiction a good opportunity to convert a drug user into a Christian, or at least a Deist. That's why we see so many 12-step programs. That's why so many books on addiction read like a Pilgrim's Progress of the addict's soul, as we see addicts not simply get off a given substance but also confront their demons, their inner child, their family conflicts, their innermost fears, etc.

This approach may be heartwarming to a Protestant minister or a dogmatic Freudian, but it is not in the interest of the patient, whom it obliges to undergo immense physical and mental suffering, while being pestered for intimate biographical details from well-meaning but therapeutically impotent counselors.

Why do we think that this form of addiction "therapy" makes sense, especially considering the high recidivism rate of its adherents - who, even if they recover, are encouraged to live life "one day at a time" and to delight in small victories, essentially renouncing any big dreams that they might have otherwise possessed for their life?

Why? Because we are living in a country that has outlawed almost all of the powerful drugs of Mother Nature that could help with the withdrawal process. Having shot ourselves in the foot like that, therapeutically speaking, we are left with no other option than to morbidly analyze the soul of the addict and to hope that he or she can somehow "snap out of it" through confession and self-abasement. But that does not mean that our therapeutic approach makes sense, only that we're forced to use it because of our jaundiced outlook on drugs.

The answer is to change drug policy. Only then can we treat addiction sensibly, in a way that does not require the recovering addict to feel like hell.

How would we treat addicts sensibly?

We would hook them up with a new breed of shamanic-healer, a so-called "empath" who is highly skilled in interpersonal relations but also vastly knowledgeable about the subtle pharmacological virtues of Mother Nature's psychoactive plants. These healers would be given carte blanche to use any and every plant medicine to aid the withdrawal process, not just the two or three synthetic medicines that Big Pharma salesmen have vigorously marketed for that purpose.

The healer would especially use those entheogenic plants and fungi that have been shown, when ritually used, to give the user insight into their condition on planet Earth, their place in the world - entheogens that increase one's ability to relate to others lovingly and honestly, while actually growing neurons in the user's brain, thus increasing the patient's ability to creatively confront the withdrawal process and their new addiction-free life.

Meanwhile, the shamanic-healer would distract the addict's mind from psychological withdrawal side effects (like sleeplessness and anxiety) by providing them with natural medications that bring the sufferer peace and allow him or her to see beyond the withdrawal issues that are being faced. These medicines would be chosen and applied so as not to cause any new addiction, but rather to make the withdrawal process tolerable to the patient (at times even enjoyable!) and to free his or her mind to discuss all related issues in an honest and insightful way with his or her designated shaman.

In other words, this approach does not get rid of talk therapy, but rather makes it realistic, by getting the patient in a state that he or she can talk freely about anything and everything with this designated shamanic "empath."

Of course, this takes all the fun out of addiction from America's point of view: Not only does it get rid of the hand-wringing 12-step programs, but it knocks Big Pharma out of the process too because the shamans would no longer restrict themselves to employing the handful of pill brands that they've had marketed to them by the pharmaceutical companies.

Unfortunately, the patient will only come first like this when America stops treating Mother Nature as a drug kingpin and instead considers her to be a supplier of a vast array of powerful medicines - medicines that are the birthright of the denizens of Planet Earth and which do not have to be processed and packaged by Big Pharma in order to be used advisedly by shamanic healers.

AUTHOR'S NOTE: Let's remember that the word "addiction" itself is a moralizing replacement for the more neutral word "habituation." In early 20th century America, when opium was legal, some people became habituated to it by over-frequent use, but this habituation was not considered a moral shortcoming -- until 1914, when drug prohibitionists came along and wanted to denigrate opium use among mistrusted minorities. Suddenly habituation became an "addiction," a politically and morally charged term designed to justify repressive legislation by a new breed of "drug warrior" who believed we should outlaw Mother Nature's pharmacy to protect Americans from themselves.

AUTHOR'S LATER NOTE: Say what you will about drug dealers, but in some ways they have the right idea. You don't go to them to bear your soul, you go to them for answers. Of course, this is usually dangerous, because there is usually a severe limit to what they know and what they can sell. But picture a pharmacologically savvy dealer with access to Mother Nature's entire pharmacopeia. What a boon that kind of shaman would be to the alcoholic or the heroin addict. As much as the drug warrior wants to paint such people as evil incarnate, they would do a far better job than a 12-step group, giving the addict self-insight with non-addictive psychedelics and the highly selective use of other natural psychoactive plants, such that the addict would come out of treatment free of addiction and knowing more about themselves -- and NOT -- as in today's real world -- suddenly addicted to Big Pharma's ridiculously teensy pharmacy of addictive poisons, based on shabby science backed by false philosophical claims about fictional chemical imbalances -- or rather chemical imbalances that WERE fictional until the BIG PHARMA meds themselves created those imbalances!

This is just another way of saying that if psychotherapists wish to remain relevant in a world without ridiculous and anti-scientific drug laws, they must become empathic pharmacological shamans. The only reason that folks still go to shrinks today is because government, luckily for them, has outlawed all competition from the plants of Mother Nature. If freedom is to survive, this anti-Constitutional status quo must change -- and when it does, psychiatrists will finally have to make an honest living, one no longer subsidized (directly or indirectly) by Big Pharma.

AUTHOR'S STILL LATER NOTE: How ironic yet telling it is that Freud did not submit himself to intensive psychotherapy but used cocaine instead to keep up with his workload. Freud was like: "Theory is all well and good when it comes to my patients, but important people like myself require the real thing!" The field of psychology plays dumb, however, and refuses to draw the obvious lesson from this irony: namely, that politically ostracized drugs have a real place in therapy - "even though heaven and earth cry out against them." Freud using cocaine reminds me of liberals who send their kids to a private school. In both cases, the theorizer demands real results in their own life and that of their family but insists that other people live according to dictates of mere theory (whether about the powers of psychotherapy or about the importance of public schools).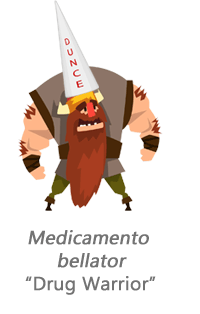 There was no drug problem in Ancient Egypt. There was no drug problem in Ancient Greece. There was no drug problem in Ancient Persia. There was no drug problem in Ancient Rome. There was no drug problem in the Mongol Kingdom. There was no drug problem in the Viking Era.
Why? Because until 1914, people were judged by how they behaved, not by what substances they had in their digestive system.
The Drug War is America's unique, anti-scientific way of looking at the world. It is a war that causes all of the problems that it purports to fix: above all, it brings "drugs" front and center in the minds of the irresponsible, encouraging them to explore and use substances that they might have never even heard of without the peurile and anti-scientific plant demonization of drug war zealots.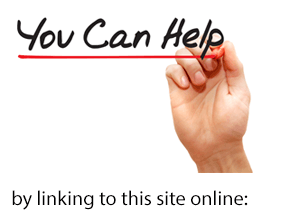 N
o
w
S
h
o
w
i
n
g
Comedy Sketches
Drug War Rap Music
Fun with Urine Testing
Stand-up Routines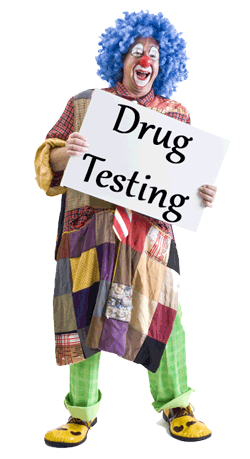 Fun with Urine Testing
Welcome, Patriotic Pissers



More pics every week!



Get an exciting job ruining the lives of your fellow Americans. Listen to this fun audio clip to find out how!



Help America enforce Christian Science Sharia. Help nail the anti-patriotic scumbags who insist on using mother nature's plant medicines of which politicians disapprove. Great benefits. Must pass a squeaky clean drug test, proving that you have emphatically renounced all of mother nature's godsend plant medicines.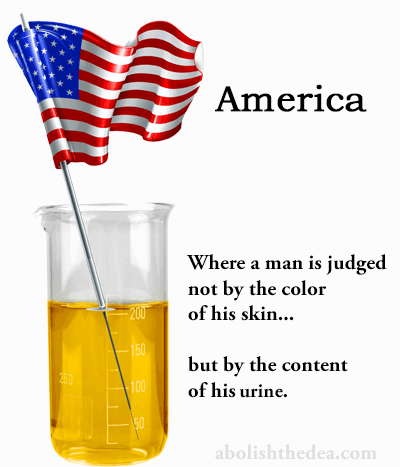 Can't pass a urine test? Order a vintage bottle of Granny's Weewee today, guaranteed squeaky clean. We use only the finest urine from teetotaling grandmothers, who gave up their right to mother nature's psychoactive plant medicines many decades ago. Why not splurge and buy the 1945 vintage? You don't want to pass up a job at Taco Bell because you were stingy! This early vintage has a great down-home bouquet and will remind the lab technicians of the good old days of Grandma and those great pies that she used to bake (or whatever).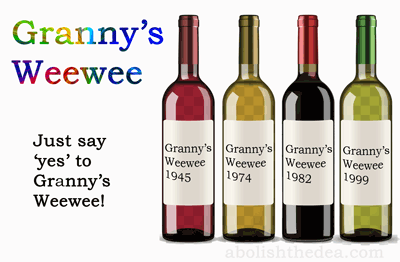 End the War on Drugs
by Christian Science Heretics
Mine by Birth
by Thomas Jefferson and the Poppies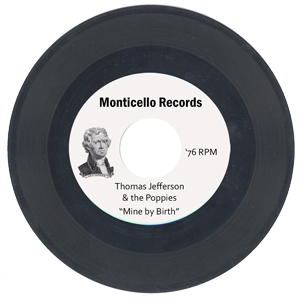 Waxing Wroth (about America's Drug War)
by God and His Minions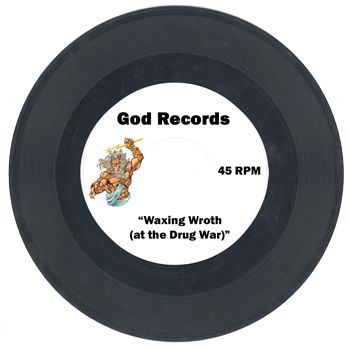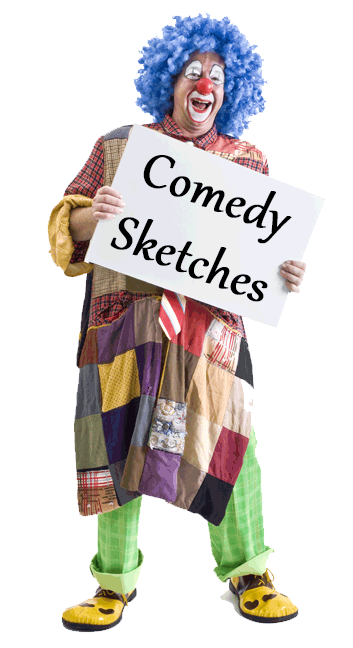 Urine testers needed to ruin American lives
Your Call is Impotent to Us
Movie Review of Running With the Devil 2019
Drug War Jeopardy
Drug War Virus Update
DEA help line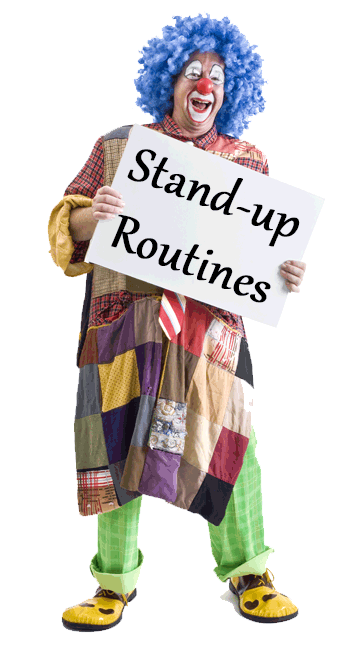 Manager's note: All of our comedians have undergone drug testing. None of them have been found to be using anything but the most mind-enhancing and therapeutic plants in Mother Nature's psychoactive pharmacy.
A Drug Warrior in our Midst
Comedian Adderall Zoloft Riffs on the Drug War
Drug War Copaganda
The DEA: Poisoning Americans since 1973
The Joy of Drug Testing

Dear Reddit readers: I do not respond to Reddit messages for at least three reasons:
Some of them are mean-spirited nonsense.
Some of them are non-mean-spirited but nonsense all the same.
Some of them are simply wrong-headed but inspire me to write fully reasoned comebacks, for which I simply don't have time.
If you really want to reach me, however, my name and email address can be found in a reasonably intuitive location on this site, so feel free to contact me there. I'll assume that anyone who takes the time to do so will have something meaningful to say ;)
Bone up on slam-dunk arguments against the drug war, starting with the fact that it was a violation of natural law to outlaw plant medicine in the first place. Check out
the site menu
for fun ways to learn more about the manifold injustice of the status quo, including many knock-down arguments never made before. Why? Because even the majority of drug-war opponents have been bamboozled by one or more of the absurd assumptions upon which that war is premised. See through the haze. Read on. Listen on. And Learn how tryants and worrywarts have despoiled American freedom, thereby killing millions around the world, totally unnecessarily, ever since the fateful day in 1914 when ignorant America first criminalized a mere plant -- and insisted that the rest of the world follow suit or else -- an act of colonialist folly unrivaled since the day of the genocidal Conquistadors.