AbolishTheDEA.com
February 9, 2020
Self-Censorship in the Age of the Drug War
by Ballard Quass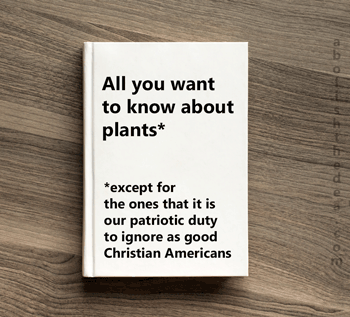 The more I learn about western society's wilful ignorance of naturally occurring psychoactive medicines, the harder it is for me to find good books to read. Almost all self-help books studiously avoid any reference to the power of psychoactive plants to facilitate the miraculous psychological changes that the authors advocate. Almost all scientific books pretend to be giving us the last word on consciousness and meaning, while yet ignoring the profound insights on these subjects that psychoactive plants can provide. Almost all books on depression speculate on what can be done with modern anti-depressants and/or talk therapy, as if psychoactive plants did not exist, as if the drastically limited pharmacy available to us under the drug war was a natural condition with which all suggested treatment protocols must conform in order to be scientific. In other words, all of these books take the drug war prohibitions as a natural given of life, and thence proceed to speculate and deduce at will, with the author never realizing that he or she is engaging in self-censorship in order to curry favour with the puritan sensibilities of the drug war.

I don't know what's worse, however, authors who ignore speaking about psychoactive substances or those who speak about them -- because the latter authors almost ALWAYS adopt invalid drug-war premises when they attempt to analyze the so-called "drug problem" in America.

Take the book by David and Nic Sheff called "High." They say that you can't judge a book by its cover, but this is clearly the exception that proves the rule.

One can just look at the cover to see that the authors subscribe to all the usual drug-war assumptions. The cover features a frenetic and jagged color-scheme obviously intended to be the abstract depiction of an abnormal state of mind associated with the phenomenon of "getting high."

Thus the authors accept the drug-war presupposition that psychoactive substance use (when not prescribed by a board-certified physician, keen to get one addicted to big pharma meds) can only be for hedonistic purposes -- which is simply false. One person's high is often another person's self-enlightenment, is another person's making peace with the world, is another person's healthy break from reality -- in the same way that moderate alcohol is said to constitute healthy relaxation.

Are the tribal members of the Native American Church getting "high" when they consume peyote for religious purposes? Are alcohol addicts getting "high" when they take ibogaine to kick that habit? Was Sigmund Freud getting "high" when he used cocaine to get his work done in the wee hours of the night? Was Benjamin Franklin getting high when he resorted -- frequently -- to the use of opium?

Of course not.

So the depiction of the word "High" on such a book cover is pejorative and meant to imply all the narrow views of the drug warrior -- designed to separate Americans from Mother Nature's medicines under the drug-war lie that such substances can only be used for the nonsensical and dangerous practice of "getting high."

This is time-saving, however. I simply need not read the Sheff's books, because their very book cover shows that they're philosophically in the thrall of all the usual drug war propaganda and presuppositions. And given the dictum that "confused thinking in, confused thinking out"... the judicious reader will move on.

How many so-called authoritative books on depression completely ignore the fact that drug law outlaws all the most promising cures? How many books on relaxation ignore the fact that the motivated mind-set that you need for exercising is just one mushroom away? How many books on consciousness completely ignore the testimony that psychoactive plants have to give on this topic? Welcome to self-censorship in the age of the drug war.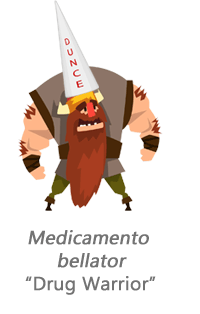 There was no drug problem in Ancient Egypt. There was no drug problem in Ancient Greece. There was no drug problem in Ancient Persia. There was no drug problem in Ancient Rome. There was no drug problem in the Mongol Kingdom. There was no drug problem in the Viking Era.
Why? Because until 1914, people were judged by how they behaved, not by what substances they had in their digestive system.
The Drug War is America's unique, anti-scientific way of looking at the world. It is a war that causes all of the problems that it purports to fix: above all, it brings "drugs" front and center in the minds of the irresponsible, encouraging them to explore and use substances that they might have never even heard of without the peurile and anti-scientific plant demonization of drug war zealots.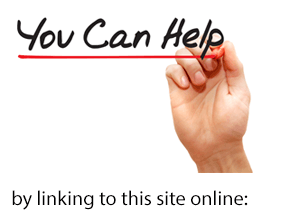 N
o
w
S
h
o
w
i
n
g
Comedy Sketches
Drug War Rap Music
Fun with Urine Testing
Stand-up Routines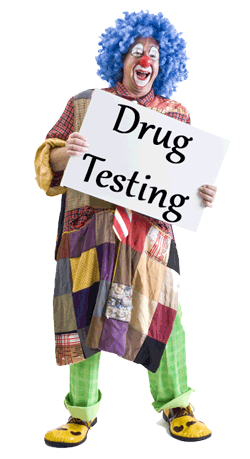 Fun with Urine Testing
Welcome, Patriotic Pissers



More pics every week!



Get an exciting job ruining the lives of your fellow Americans. Listen to this fun audio clip to find out how!



Help America enforce Christian Science Sharia. Help nail the anti-patriotic scumbags who insist on using mother nature's plant medicines of which politicians disapprove. Great benefits. Must pass a squeaky clean drug test, proving that you have emphatically renounced all of mother nature's godsend plant medicines.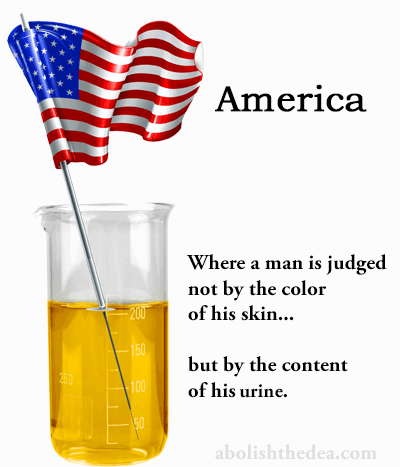 Can't pass a urine test? Order a vintage bottle of Granny's Weewee today, guaranteed squeaky clean. We use only the finest urine from teetotaling grandmothers, who gave up their right to mother nature's psychoactive plant medicines many decades ago. Why not splurge and buy the 1945 vintage? You don't want to pass up a job at Taco Bell because you were stingy! This early vintage has a great down-home bouquet and will remind the lab technicians of the good old days of Grandma and those great pies that she used to bake (or whatever).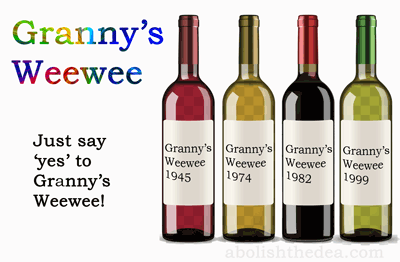 End the War on Drugs
by Christian Science Heretics
Mine by Birth
by Thomas Jefferson and the Poppies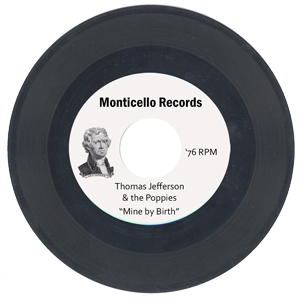 Waxing Wroth (about America's Drug War)
by God and His Minions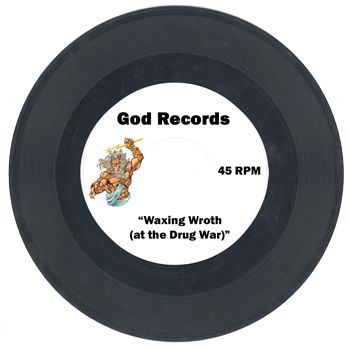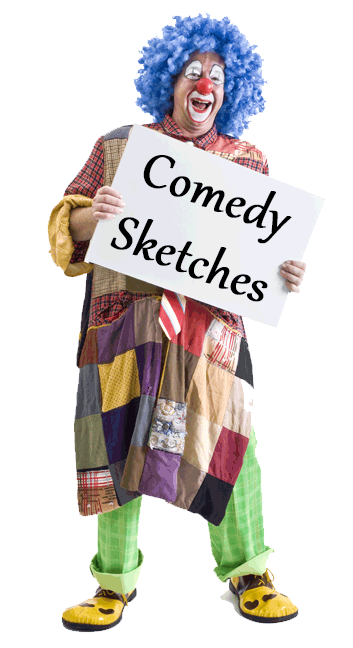 Urine testers needed to ruin American lives
Your Call is Impotent to Us
Movie Review of Running With the Devil 2019
Drug War Jeopardy
Drug War Virus Update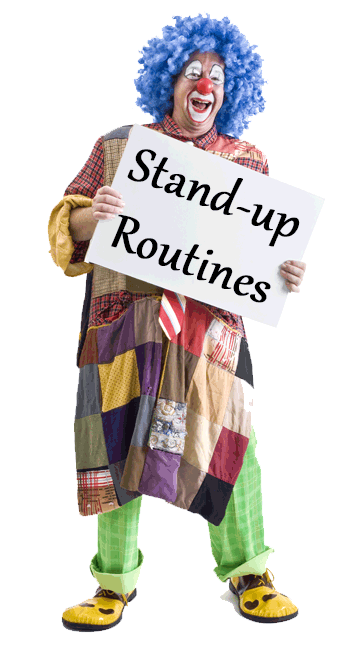 Manager's note: All of our comedians have undergone drug testing. None of them have been found to be using anything but the most mind-enhancing and therapeutic plants in Mother Nature's psychoactive pharmacy.
A Drug Warrior in our Midst
Comedian Adderall Zoloft Riffs on the Drug War
Drug War Copaganda
The DEA: Poisoning Americans since 1973
The Joy of Drug Testing

Dear Reddit readers: I do not respond to Reddit messages for at least three reasons:
Some of them are mean-spirited nonsense.
Some of them are non-mean-spirited but nonsense all the same.
Some of them are simply wrong-headed but inspire me to write fully reasoned comebacks, for which I simply don't have time.
If you really want to reach me, however, my name and email address can be found in a reasonably intuitive location on this site, so feel free to contact me there. I'll assume that anyone who takes the time to do so will have something meaningful to say ;)
Bone up on slam-dunk arguments against the drug war, starting with the fact that it was a violation of natural law to outlaw plant medicine in the first place. Check out
the site menu
for fun ways to learn more about the manifold injustice of the status quo, including many knock-down arguments never made before. Why? Because even the majority of drug-war opponents have been bamboozled by one or more of the absurd assumptions upon which that war is premised. See through the haze. Read on. Listen on. And Learn how tryants and worrywarts have despoiled American freedom, thereby killing millions around the world, totally unnecessarily, ever since the fateful day in 1914 when ignorant America first criminalized a mere plant -- and insisted that the rest of the world follow suit or else -- an act of colonialist folly unrivaled since the day of the genocidal Conquistadors.