AbolishTheDEA.com
July 8, 2020
Silence equals Death
in America's Drug War
by Ballard Quass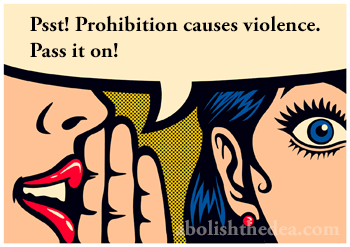 I recently contacted the Chair of the Botany Department at the University of Hawaii to complain about the appearance of drug-war propaganda in some of his department's online material. I felt a little guilty at first because I planned to publish my lengthy letter to him on my website, and I thought that it might be unfair to single his department out for having fallen prey to drug war propaganda. (The offending subject matter, apparently written by a UoH professor, claimed that LSD was outlawed because it was being abused, whereas Richard Nixon actually outlawed all psychedelics in order to throw his opponents into jail and charge them with felonies, thereby removing them from the voting rolls.)

I stopped feeling guilty at once, however, when the Botany Department chairman responded with a terse email, complaining about the length of my message and suggesting that I contact instead the author of the material that I found objectionable. Of course, the whole reason I had contacted the chair in the first place was that the offending material appeared online without an author's credit and with hyperlinks to missing pages. But, resolving to remain civil, I replied as follows:


Dear Professor Kasey:

The page is not credited and the links are invalid. But I'll investigate and see if I can deduce who might have written the text in question. Thanks.

My email is lengthy because I'm trying to combat the wrong-headed thinking of an anti-scientific drug war that keeps botanists from doing their job.

Sorry if I overwhelmed you.

If you're ever open to persuasion on this topic -- and the need for American botanists to protest governmental restrictions on what they can and cannot research -- I invite you to visit my website devoted to such topics at abolishthedea.com.


Then I started thinking. Why am I feeling guilty for bothering Professor Kasey? Grade-schoolers are being shot down in inner cities every day of the week thanks to the drug war, which single-handedly created gangs and cartels to profit from American prohibition. Mexicans are dying around the clock. Why? Because the drug war lingers like an unwelcome guest, blithely accepted by the American public, who feel free to repeat drug war propaganda as gospel truth, even in college courses.

Maybe America has become far too polite on this subject. America's movers-and-shakers did little or nothing to stop sexual harassment until feminists started "outing" them for their silence on that topic. The powers-that-be were also generally silent about race relations until Black Lives Matter shamed them into speaking up.

Maybe it's time to start shaming the many stealth collaborators of the drug war whose silence (and lies) on this topic keep the bullets flying.

There is a lot of blame to go around.

Take TV producers, for instance. Cop shows are full of drug war propaganda: in fact, the whole genre could scarcely exist in a world where natural plant medicines were considered the birth right of every citizen, as they had been throughout world history until the racially motivated Harrison Narcotics Act of 1914. But show producers have email addresses and website contact forms. If you're opposed to America's drug war -- or simply dislike the unnecessary slaughter of grade-schoolers that the drug war brings about -- why not contact these producers via email and encourage them to stop spreading drug war propaganda? Every time their show episodes demonize cocaine, these producers are supporting drug war prohibition and the violence that it creates (meanwhile ignoring the fact that medicines from the coca plant have been used responsibly by non-western cultures for millennia).

Psychiatrists are drug-war collaborators as well whenever they fail to speak up about the drug war. If the government told doctors that they could no longer use aspirin, they would scream bloody murder: but when the government tells psychiatrists that they can't use natural therapeutic godsends, such doctors merely shrug and then start browsing through the slick and glossy catalog of highly addictive pills that the pharmaceutical salesperson left outside their office door. It's time that we start publicly pestering psychiatrists to do their part by speaking out against the anti-patient status quo of the drug war.

Even authors are drug-war collaborators. Think of the thousands of non-fiction books that have been written about creativity and relaxation over the past half-century, with scarcely any of them even mentioning the power of psychoactive plants to bring about these very states. And what about books on consciousness? How many weighty philosophical tomes (using 50-cent words like "qualia" and "neurofeedback") have completely ignored the role that psychoactive plants have played in altering (and elucidating the nature of) consciousness over the ages, not just for village shaman under the influence of "the food of the gods," but for western luminaries such as Plato and Aristotle, under the influence of the psychedelic kykeon at Eleusis. It's about time that we "outed" such authors for this self-censorship whereby they toe the drug war party line, thereby giving the green light to the drug-war prohibition that kills.

The botanist's complicity in the drug war is especially culpable, however, since the DEA's "drug scheduling" system limits their very ability to practice their profession. The DEA places thousands of plants and fungi off-limits to research, despite the fact that such flora could include godsends for ending cancer, depression, and Alzheimer's disease. Surely any self-respecting botanist should be outraged by this emasculating drug warrior interference in their work, just as they would profess outrage at the way that the Church stymied the research of Galileo in the 17th century. But, like the authors and psychiatrists mentioned above, it looks like America's botanists need to be politely reminded of their duty to be outraged, since their silence on this topic supports the drug-war status quo: a status quo that not only kills grade-schoolers, but leads to the miserable and totally unnecessary suffering of the elderly and the depressed, who must go without god-send medications which, in the absence of drug war restrictions, could be provided for them.

Yes, we should be polite when outing the many drug-war collaborators mentioned above, since many of them are silent about the drug war for fear of being ostracized -- financially and otherwise -- should they speak out. That's unfortunately a very realistic concern. I myself can only speak truthfully here since I am self-employed. But one goal in "outing" these folks is to start normalizing the process of speaking plain truth about drugs, first and foremost by reminding Americans that the term "drugs" is really just a drug warrior pejorative for "Mother Nature's plant medicines."

Because what was true of the AIDS crisis 30 years ago is true about the Drug War today: Silence equals Death: the daily death of inner-city children, as well as the wholesale massacre of Mexicans and other nationalities, in countries where the American Empire has blackmailed the local government into accepting our jaundiced view of psychoactive plant medicine as the law of the land, entirely heedless of a fact long proven through endless bloodshed, namely that prohibition creates violence out of whole cloth.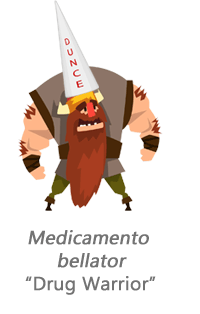 There was no drug problem in Ancient Egypt. There was no drug problem in Ancient Greece. There was no drug problem in Ancient Persia. There was no drug problem in Ancient Rome. There was no drug problem in the Mongol Kingdom. There was no drug problem in the Viking Era.
Why? Because until 1914, people were judged by how they behaved, not by what substances they had in their digestive system.
The Drug War is America's unique, anti-scientific way of looking at the world. It is a war that causes all of the problems that it purports to fix: above all, it brings "drugs" front and center in the minds of the irresponsible, encouraging them to explore and use substances that they might have never even heard of without the peurile and anti-scientific plant demonization of drug war zealots.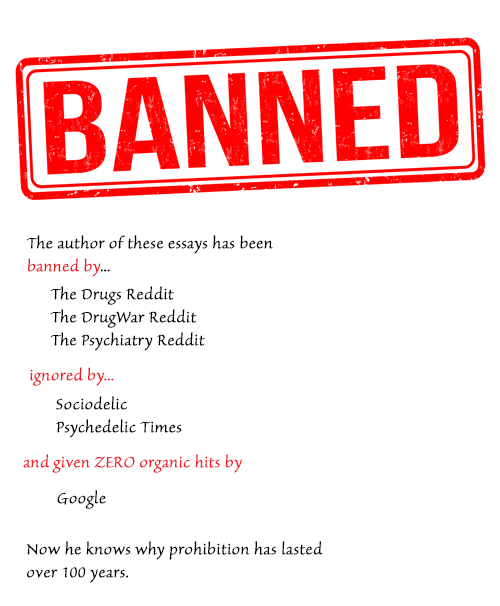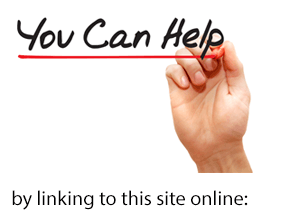 N
o
w
S
h
o
w
i
n
g
Comedy Sketches
Drug War Rap Music
Fun with Urine Testing
Stand-up Routines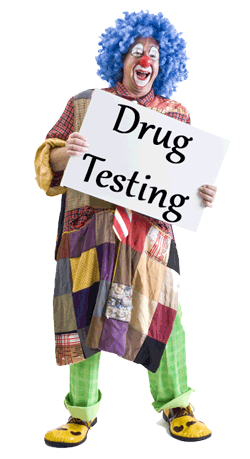 Fun with Urine Testing
Welcome, Patriotic Pissers



More pics every week!



Get an exciting job ruining the lives of your fellow Americans. Listen to this fun audio clip to find out how!



Help America enforce Christian Science Sharia. Help nail the anti-patriotic scumbags who insist on using mother nature's plant medicines of which politicians disapprove. Great benefits. Must pass a squeaky clean drug test, proving that you have emphatically renounced all of mother nature's godsend plant medicines.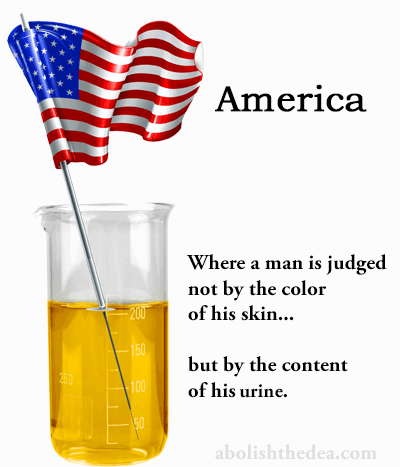 Can't pass a urine test? Order a vintage bottle of Granny's Weewee today, guaranteed squeaky clean. We use only the finest urine from teetotaling grandmothers, who gave up their right to mother nature's psychoactive plant medicines many decades ago. Why not splurge and buy the 1945 vintage? You don't want to pass up a job at Taco Bell because you were stingy! This early vintage has a great down-home bouquet and will remind the lab technicians of the good old days of Grandma and those great pies that she used to bake (or whatever).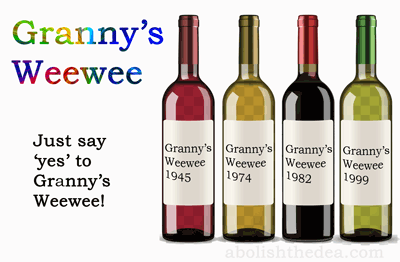 End the War on Drugs
by Christian Science Heretics
Mine by Birth
by Thomas Jefferson and the Poppies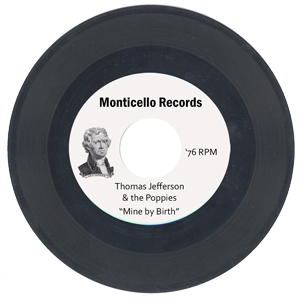 Waxing Wroth (about America's Drug War)
by God and His Minions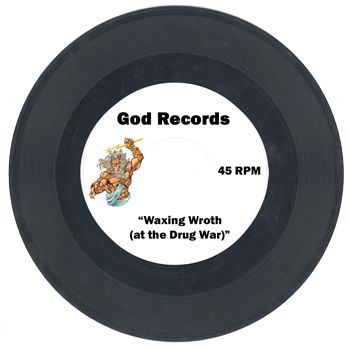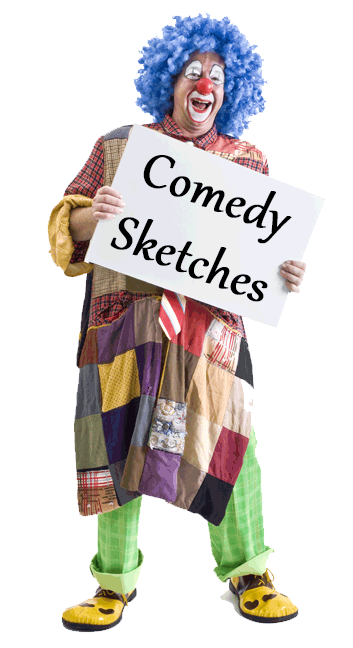 Urine testers needed to ruin American lives
Your Call is Impotent to Us
Movie Review of Running With the Devil 2019
Drug War Jeopardy
Drug War Virus Update
DEA help line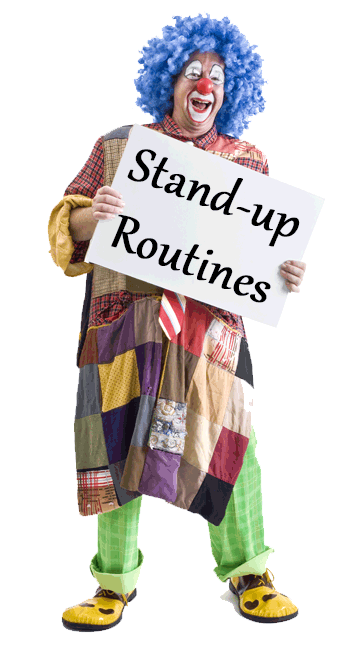 Manager's note: All of our comedians have undergone drug testing. None of them have been found to be using anything but the most mind-enhancing and therapeutic plants in Mother Nature's psychoactive pharmacy.
A Drug Warrior in our Midst
Comedian Adderall Zoloft Riffs on the Drug War
Drug War Copaganda
The DEA: Poisoning Americans since 1973
The Joy of Drug Testing

Dear Reddit readers: I do not respond to Reddit messages for at least three reasons:
Some of them are mean-spirited nonsense.
Some of them are non-mean-spirited but nonsense all the same.
Some of them are simply wrong-headed but inspire me to write fully reasoned comebacks, for which I simply don't have time.
If you really want to reach me, however, my name and email address can be found in a reasonably intuitive location on this site, so feel free to contact me there. I'll assume that anyone who takes the time to do so will have something meaningful to say ;)
Bone up on slam-dunk arguments against the drug war, starting with the fact that it was a violation of natural law to outlaw plant medicine in the first place. Check out
the site menu
for fun ways to learn more about the manifold injustice of the status quo, including many knock-down arguments never made before. Why? Because even the majority of drug-war opponents have been bamboozled by one or more of the absurd assumptions upon which that war is premised. See through the haze. Read on. Listen on. And Learn how tryants and worrywarts have despoiled American freedom, thereby killing millions around the world, totally unnecessarily, ever since the fateful day in 1914 when ignorant America first criminalized a mere plant -- and insisted that the rest of the world follow suit or else -- an act of colonialist folly unrivaled since the day of the genocidal Conquistadors.