AbolishTheDEA.com
January 8, 2020
Urine Testers Needed
by Ballard Quass
must be willing and able to piss on the US Constitution



A big player in the drug-testing business is looking for new urine testers. Must be willing and able to ruin the lives of Americans who attempt to profit therapeutically from Mother Nature's plants. Will check employee urine for every natural substance known to man -- except for the two most dangerous substances, of course, namely alcohol and tobacco. (Nor will the successful candidate be checking for addictive antidepressants, in keeping with the social status quo of ignoring THAT epidemic entirely. Hey, Americans can only handle so much truth at one time, you see.) Must, however, be willing and able to punish Christian Science heretics with expulsion from the U.S. job market based on no probable cause whatsoever, let alone proof that would hold up in court.

Support America's drug war Sharia: start checking urine today! Ruin the lives of those bastards who insist on accessing the therapeutic bounty that grows at their very feet!

Want to show your patriotism? Join the Great Piss Off, coming in July 4, 2020, when all right-thinking Americans will simultaneously piss into a special government-provided test tube at exactly 12 p.m. Eastern Standard Time, which they will then send off to a special DEA laboratory in Washington DC, as a clear sign to our Drug Czars that they have obediently scorned the therapeutic benefits of Mother Nature. To receive complete details, along with your own custom-marked test tube, call today: 1-800-PISS-OFF. That's 1-800-PISS-OFF.

Show America that you have nothing to hide -- piss off for America this July!


Need money and to hell with human rights? Listen to this job offer from Urine Testers United -- working to strip Americans of their dignity and human rights since 1973.



Meanwhile remember: Just say no to increased cognitive abilities! Tell Mother Nature, "Thanks, but no thanks, for the ontologically revealing plants. I'd just as soon see reality through the same dull grey fog as per usual, if it's all the same to you. No need for plant-supplied psychological insights here. I knows what I knows, and that's good enough for me!

Expanded consciousness? My parents and grandparents were as dumb as a post and they got by just fine with good old-fashioned sobriety -- albeit with a generous pull on the old Jack Daniels bottle when the going got tough, about every 24 hour or so. Besides, ain't it just witches and savages what use plants and fung-i for psychological purposes? Seems absurd to go that route after my conquistador forebears spent all that time wiping out whole cultures merely because they used the stuff."

Or an indignant apostrophe to that effect. Just be sure to let Mother Nature have it! Uggh!


Does drug testing piss you off? Well, now you can help put OTHER people out of work. Become a urine tester and help kick nature lovers out of the job market by flagging urine that might contain any of Mother Nature's godsend medicines. Do you want to live in a world where everyone can freely improve their minds with the help of nature's bounty? Of course not. What fun would that be? So apply today and help us double down on America's most righteous and holy Drug War!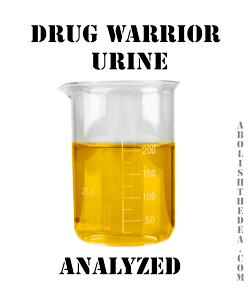 Scientists have determined that drug warrior urine contains: 15% racism, 15% anti-patient sentiment, 15% medieval superstition, 15% Christian bigotry, and a whopping 40% of a malodorous deep brown substance that the lab boys somewhat diplomatically refer to as 'bovine excrement'
Be sure to piss on demand for all employers and government personnel. Drug testing: it's the new 'free.' Better yet, read more essays on this outrage: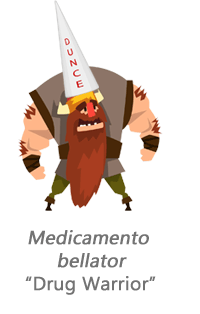 There was no drug problem in Ancient Egypt. There was no drug problem in Ancient Greece. There was no drug problem in Ancient Persia. There was no drug problem in Ancient Rome. There was no drug problem in the Mongol Kingdom. There was no drug problem in the Viking Era.
Why? Because until 1914, people were judged by how they behaved, not by what substances they had in their digestive system.
The Drug War is America's unique, anti-scientific way of looking at the world. It is a war that causes all of the problems that it purports to fix: above all, it brings "drugs" front and center in the minds of the irresponsible, encouraging them to explore and use substances that they might have never even heard of without the peurile and anti-scientific plant demonization of drug war zealots.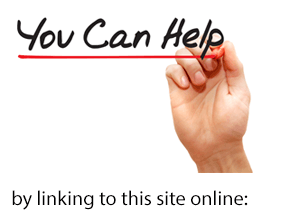 N
o
w
S
h
o
w
i
n
g
Comedy Sketches
Drug War Rap Music
Fun with Urine Testing
Stand-up Routines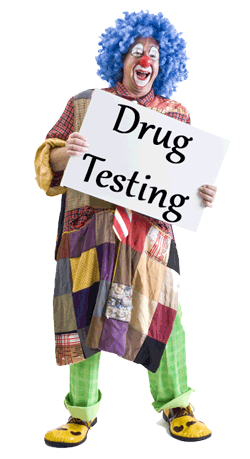 Fun with Urine Testing
Welcome, Patriotic Pissers



More pics every week!



Get an exciting job ruining the lives of your fellow Americans. Listen to this fun audio clip to find out how!



Help America enforce Christian Science Sharia. Help nail the anti-patriotic scumbags who insist on using mother nature's plant medicines of which politicians disapprove. Great benefits. Must pass a squeaky clean drug test, proving that you have emphatically renounced all of mother nature's godsend plant medicines.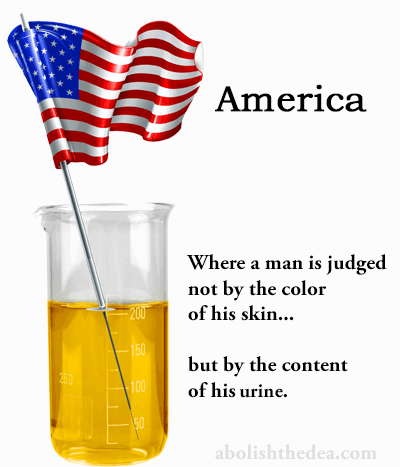 Can't pass a urine test? Order a vintage bottle of Granny's Weewee today, guaranteed squeaky clean. We use only the finest urine from teetotaling grandmothers, who gave up their right to mother nature's psychoactive plant medicines many decades ago. Why not splurge and buy the 1945 vintage? You don't want to pass up a job at Taco Bell because you were stingy! This early vintage has a great down-home bouquet and will remind the lab technicians of the good old days of Grandma and those great pies that she used to bake (or whatever).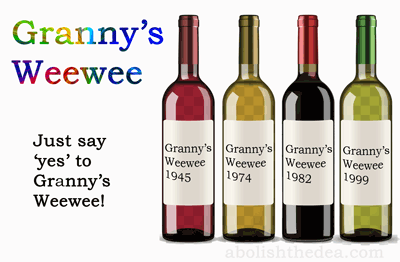 End the War on Drugs
by Christian Science Heretics
Mine by Birth
by Thomas Jefferson and the Poppies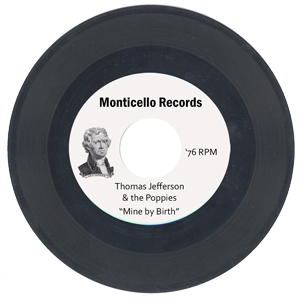 Waxing Wroth (about America's Drug War)
by God and His Minions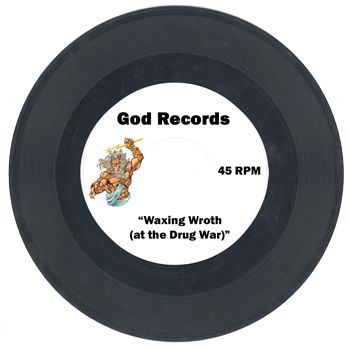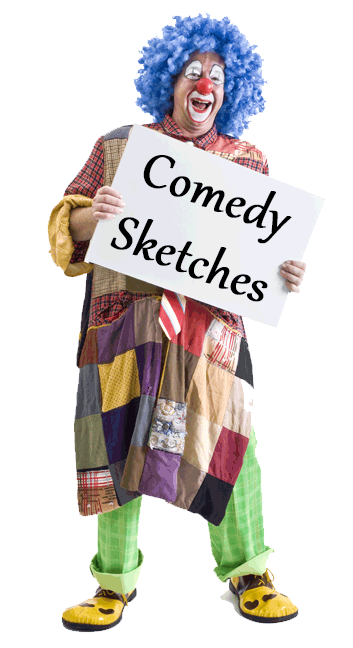 Urine testers needed to ruin American lives
Your Call is Impotent to Us
Movie Review of Running With the Devil 2019
Drug War Jeopardy
Drug War Virus Update
DEA help line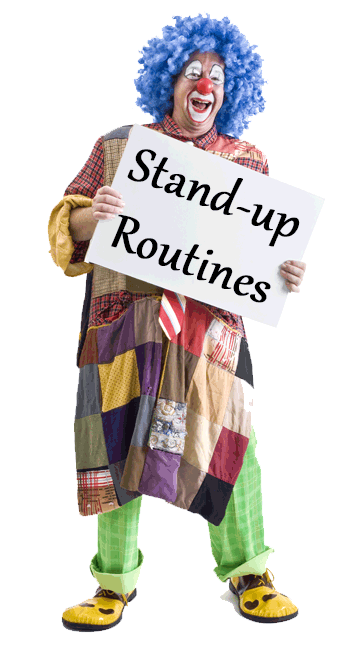 Manager's note: All of our comedians have undergone drug testing. None of them have been found to be using anything but the most mind-enhancing and therapeutic plants in Mother Nature's psychoactive pharmacy.
A Drug Warrior in our Midst
Comedian Adderall Zoloft Riffs on the Drug War
Drug War Copaganda
The DEA: Poisoning Americans since 1973
The Joy of Drug Testing

Dear Reddit readers: I do not respond to Reddit messages for at least three reasons:
Some of them are mean-spirited nonsense.
Some of them are non-mean-spirited but nonsense all the same.
Some of them are simply wrong-headed but inspire me to write fully reasoned comebacks, for which I simply don't have time.
If you really want to reach me, however, my name and email address can be found in a reasonably intuitive location on this site, so feel free to contact me there. I'll assume that anyone who takes the time to do so will have something meaningful to say ;)
Bone up on slam-dunk arguments against the drug war, starting with the fact that it was a violation of natural law to outlaw plant medicine in the first place. Check out
the site menu
for fun ways to learn more about the manifold injustice of the status quo, including many knock-down arguments never made before. Why? Because even the majority of drug-war opponents have been bamboozled by one or more of the absurd assumptions upon which that war is premised. See through the haze. Read on. Listen on. And Learn how tryants and worrywarts have despoiled American freedom, thereby killing millions around the world, totally unnecessarily, ever since the fateful day in 1914 when ignorant America first criminalized a mere plant -- and insisted that the rest of the world follow suit or else -- an act of colonialist folly unrivaled since the day of the genocidal Conquistadors.