AbolishTheDEA.com
July 12, 2020
There is no drug problem
by Ballard Quass
It is an invention of politicians to take our minds off of real problems



The Drug War represents a superstitious fetishization of psychoactive substances as the root of all evil. When poverty and ignorance combine with the black market to addict the poor inside inner cities, does America focus on the poverty, the ignorance or the black market? Of course not. Each of those approaches would require policy changes and real action. Instead, we bring out the red herring of "drugs" and start raising a hue and cry for the criminalization of the same, thereby turning the "drug dealer" into the scapegoat for all of America's social problems. The drug dealer is thus demonized as a scumbag worthy of immediate death, even though he or she is just meeting the demands of the black market that we ourselves created by outlawing nature's psychoactive plant medicines in the first place, in violation of the natural law upon which the American republic was founded.

This is why both conservatives and liberals believe in the drug war, because they both find it convenient to demonize substances as a scapegoat for social problems. In this way, conservatives can avoid having to shell out money for social reform while still being able to demonize the hated underclasses as mere drug users and delinquents. And so the drug war is the best of all worlds for conservatives. Liberals, on the other hand, can medicalize the "drug" problem (the problem that exists only by default because we have given a free pass to the causal factors of poverty, ignorance and the black market) and urge the sinner to come home: that is, urge the illegal substance user to submit him or herself to the power and authority of the medical establishment. What medical establishment? The one that has already addicted 1 in 4 American women to Big Pharma antidepressants, an addiction crisis that even the so-called addiction "expert" Gabor Mate ignores in his best-selling book on the topic, even though many SSRIs and SNRIs are harder to "kick" than heroin.

Both liberals and conservatives seem ignorant of the fact that our currently illegal substances have ever been used by anyone other than juvenile delinquents. The entire Vedic religion was founded around the worship of the psychoactive powers of a plant medicine. The time-honored Eleusinian mysteries, in which such western luminaries as Plato and Plutarch took part, centered around a ritual that involved the ingestion of a natural psychedelic substance. Meanwhile, these bipartisan drug warriors completely ignore the fact that Benjamin Franklin used opium responsibly, that Sigmund Freud used cocaine responsibly, and that psychedelics helped Francis Crick discover the DNA helix.


There is no drug problem in America, just because some people misuse drugs. There is no car problem, either, just because some people drive poorly. That problem is not with cars, it's with those who are not properly trained to drive them.

There was no drug problem in Ancient Egypt. There was no drug problem in the Persian Empire. There was no drug problem in Ancient Greece. There was no drug problem in Ancient Rome. There was no drug problem in the Mongol Empire.

Why not? Because back then, folks still had the sense to judge people by how they actually behaved, without looking into the natural substances of which they chose to partake.

The only drug problem that ever existed was caused by government. That was when the British government purposefully attempted to get the Chinese to misuse an especially addictive brand of opium in order for British trade to prosper. The problem was not "drugs," it was immoral government attempting to get human beings to misuse substances.

But Americans distort the lesson learned from that incident. Instead of demonizing corrupt governments, we demonize the substances that the government was attempting to get the Chinese to misuse.

The lesson should have been: keep the government and the profit motive out of the business of selling drugs.

The message that the drug warriors took home was: we must give government a monopoly on Mother Nature's psychoactive substances and create a profit motive for selling those plants by instituting prohibition.

And so America ensures by law (and by diplomatic blackmail) that no one in the entire world can even study literally thousands of psychoactive plants, many of which hold the promise of potentially ending cancer, Alzheimer's disease, and depression. Why? Because we'd much rather demonize Mother Nature's psychoactive substances than understand them and use them to improve both our health and our attitude toward life, let alone expand our consciousness and find a more tolerant way of living, which seems obligatory to some of us who recognize the fact that nuclear Armageddon is still only an ignition fuse away, and will remain so for the foreseeable future. Only psychoactive plant medicines hold the promise of instituting the change of heart that can save "other hating" humanity from itself.

I am no radical because I don't believe in the existence of a "drug problem" (as opposed to a social problem, such as lack of education and so forth). Such a view as mine would have been common sense over the entire course of human history -- until 1914, that is, when the American government (of all governments) first usurped the right of human beings to the medical bounty of Mother Nature with the Harrison Narcotics Act, championed by anti-Chinese racists. Thus the one country that was founded on natural law turned out to be the country that took away one of a human being's most basic rights under such law: their right to the plants and fungi that grow at their very feet.

Unfortunately, the online world is an echo chamber for this idiocy. And so folks like myself who argue for the time-honored status quo are instantly banned from the discussion by Reddit moderators, who seem determined to hide the truth. And that's no surprise. There are many beneficiaries of America's unique and deadly attitude about plant medicines -- deadly because they cause a drug war that kills inner-city Americans every day and causes civil war abroad. This overseas violence provides a weekend gladiator show for complacent Americans who flock to theaters to see drug war propaganda films in which intolerant DEA agents travel overseas to torture and murder foreigners. Why? Because they were selling plants that have been used responsibly by non-western cultures for millennia.

Drug war beneficiaries include:

Big Pharma (who have a monopoly on "mood medicine" when a drug war is in force), Psychiatrists (who have a monopoly on dispensing that medicine), Law Enforcement (whose workload and bottom line rise dramatically in a drug war, with lucrative "drug property forfeitures"), the Corrections Industry (who profit from the caging of Americans for the crime of possessing mere plants), and Big Liquor (who are given a monopoly on providing human transcendence -- a shabby transcendence indeed compared to the insightful dreams provided by the responsible use of many banned plant medicines).

And so truth cries out in the wilderness while America listens to psychiatrists appearing on Oprah under the pay of Big Pharma to remind us all why we must "take our meds."

There's the REAL drug problem in America: that plus the fact that the drug war has inspired us to deliberately ignore godsend medicines that hold great promise for curing everything that ails us. But, no. In drug war America, scientists cannot be allowed to practice their trade as usual, lest they thereby debunk the superstitions of the drug warrior, according to which criminalized plant medicines must be seen as nothing else but evil.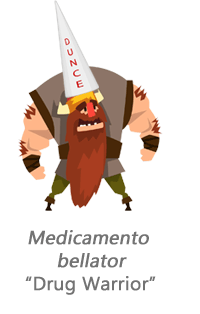 There was no drug problem in Ancient Egypt. There was no drug problem in Ancient Greece. There was no drug problem in Ancient Persia. There was no drug problem in Ancient Rome. There was no drug problem in the Mongol Kingdom. There was no drug problem in the Viking Era.
Why? Because until 1914, people were judged by how they behaved, not by what substances they had in their digestive system.
The Drug War is America's unique, anti-scientific way of looking at the world. It is a war that causes all of the problems that it purports to fix: above all, it brings "drugs" front and center in the minds of the irresponsible, encouraging them to explore and use substances that they might have never even heard of without the peurile and anti-scientific plant demonization of drug war zealots.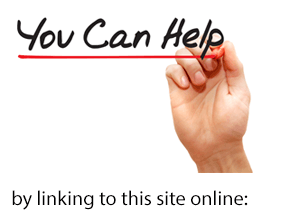 N
o
w
S
h
o
w
i
n
g
Comedy Sketches
Drug War Rap Music
Fun with Urine Testing
Stand-up Routines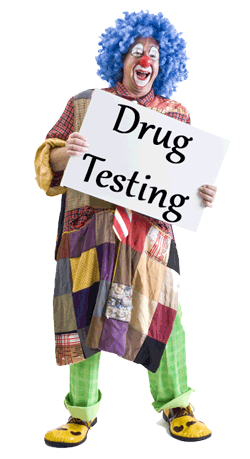 Fun with Urine Testing
Welcome, Patriotic Pissers



More pics every week!



Get an exciting job ruining the lives of your fellow Americans. Listen to this fun audio clip to find out how!



Help America enforce Christian Science Sharia. Help nail the anti-patriotic scumbags who insist on using mother nature's plant medicines of which politicians disapprove. Great benefits. Must pass a squeaky clean drug test, proving that you have emphatically renounced all of mother nature's godsend plant medicines.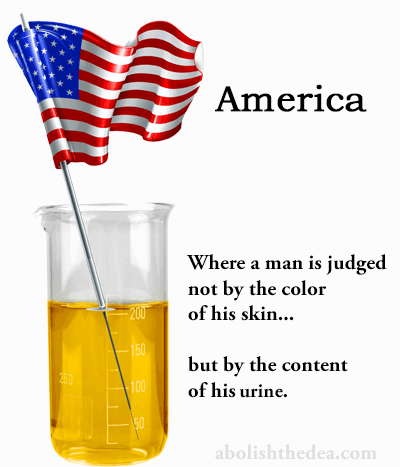 Can't pass a urine test? Order a vintage bottle of Granny's Weewee today, guaranteed squeaky clean. We use only the finest urine from teetotaling grandmothers, who gave up their right to mother nature's psychoactive plant medicines many decades ago. Why not splurge and buy the 1945 vintage? You don't want to pass up a job at Taco Bell because you were stingy! This early vintage has a great down-home bouquet and will remind the lab technicians of the good old days of Grandma and those great pies that she used to bake (or whatever).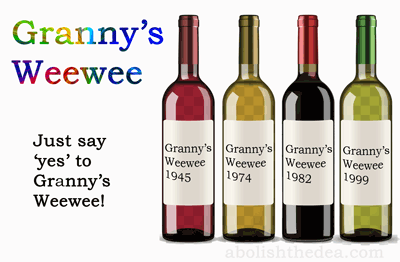 End the War on Drugs
by Christian Science Heretics
Mine by Birth
by Thomas Jefferson and the Poppies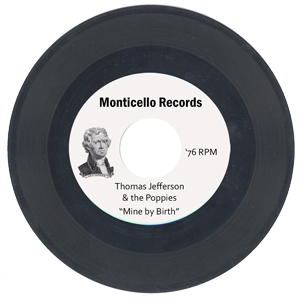 Waxing Wroth (about America's Drug War)
by God and His Minions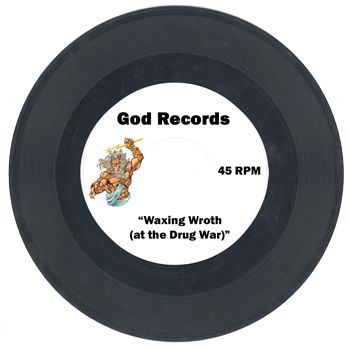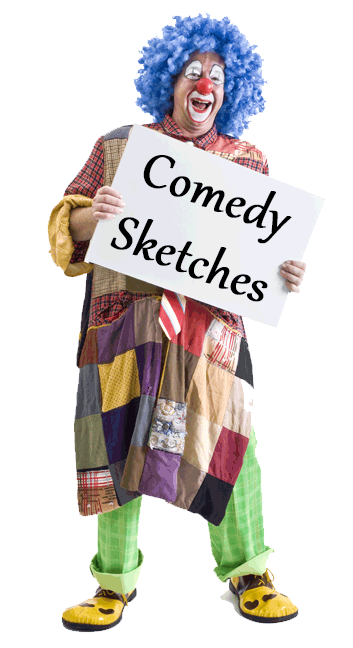 Urine testers needed to ruin American lives
Your Call is Impotent to Us
Movie Review of Running With the Devil 2019
Drug War Jeopardy
Drug War Virus Update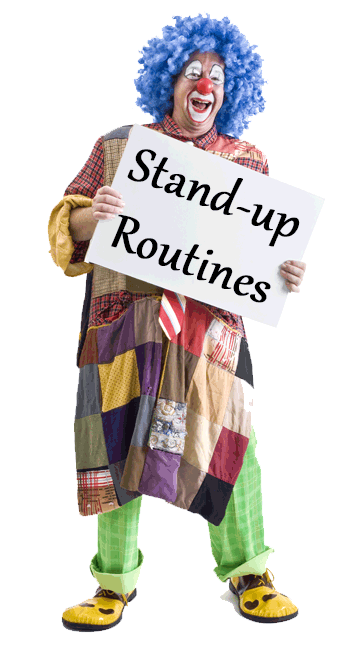 Manager's note: All of our comedians have undergone drug testing. None of them have been found to be using anything but the most mind-enhancing and therapeutic plants in Mother Nature's psychoactive pharmacy.
A Drug Warrior in our Midst
Comedian Adderall Zoloft Riffs on the Drug War
Drug War Copaganda
The DEA: Poisoning Americans since 1973
The Joy of Drug Testing

Dear Reddit readers: I do not respond to Reddit messages for at least three reasons:
Some of them are mean-spirited nonsense.
Some of them are non-mean-spirited but nonsense all the same.
Some of them are simply wrong-headed but inspire me to write fully reasoned comebacks, for which I simply don't have time.
If you really want to reach me, however, my name and email address can be found in a reasonably intuitive location on this site, so feel free to contact me there. I'll assume that anyone who takes the time to do so will have something meaningful to say ;)
Bone up on slam-dunk arguments against the drug war, starting with the fact that it was a violation of natural law to outlaw plant medicine in the first place. Check out
the site menu
for fun ways to learn more about the manifold injustice of the status quo, including many knock-down arguments never made before. Why? Because even the majority of drug-war opponents have been bamboozled by one or more of the absurd assumptions upon which that war is premised. See through the haze. Read on. Listen on. And Learn how tryants and worrywarts have despoiled American freedom, thereby killing millions around the world, totally unnecessarily, ever since the fateful day in 1914 when ignorant America first criminalized a mere plant -- and insisted that the rest of the world follow suit or else -- an act of colonialist folly unrivaled since the day of the genocidal Conquistadors.