AbolishTheDEA.com
July 9, 2019
This is your brain on Drug War propaganda
by Ballard Quass




If you want evidence that the American people have been bamboozled by the Drug War, just search the Web for "famous drug users." Almost all of the "hits" will feature the judgmental term "addiction" (rather than "habituation" or "use") and almost none of the "hits" will refer to addiction to LEGAL drugs, thereby ignoring the astounding fact that 1 out of 10 Americans are chemically dependent on SSRI antidepressants even as I type this.

This evidence is proof of at least two things: 1) that the Drug War has scrambled our brains when it comes to logical thinking, and 2) that the Drug War is not about America's health: it's about disempowering Americans when it comes to controlling their own mental state, meanwhile turning that power over to "health care professionals" and their arsenal of addictive synthetic medications supplied to them by Big Pharma.

In short, it's all about keeping the DEA, psychiatrists, and drug companies in business for many years to come (and patients be damned, addicted and charged high prices), by continuing the American government's immoral and unconstitutional criminalization of the plants of Mother Nature, the birthright of every human being. It's all about what Thomas Szasz called the infantilization of Americans when it comes to psychoactive substances.



It must warm the heart of any DEA hardliner to scan these links which describe Mother Nature as a drug kingpin and describe us human beings as mere babies when it comes to psychoactive substances, as if we're all totally unable to advisedly use the plants of Mother Nature to sharpen our mental acumen and see behind the veil.

The facts show otherwise - as if in a sane and free world we should even need to justify our prima facie human right to the plants and fungi that grow at our very feet.

Bill Gates used "drugs," Richard Feynman used "drugs," Sigmund Freud used "drugs," Thomas Edison used "drugs," Benjamin Franklin used "drugs," Omar Khayyam used "drugs," Marcus Aurelius used "drugs," even Plato himself used what we'd call "drugs" at the Eleusinian mysteries - but you won't see the beaming faces of any of these highly successful people splattered over the front-pages of these moralizing anti-drug websites. Instead, look for the deathly pale head shots of John Belushi, Jimi Hendrix, and Janis Joplin, the holy trinity of anti-heroes which the Christian Scientists of the Drug War want to keep before our eyes, lest we humans take it into our head that we have the power and the right to decide what plants we'll eat and which we will avoid.

The Drug Warriors (which is to say 95% of the American public, judging by the plethora of moralizing pages returned in the above-mentioned Web search) want the whole "drug" story to be about the John Belushis of the world, the irresponsible drug users, and those who make bad choices. Why? Because they need to keep distracting our attention from the unprecedented injustice that they perpetrated on humanity in the 20th century when they criminalized plants, of all things, thereby denying human beings free access to the therapeutic output of Mother Nature that grows at their very feet. They want the whole narrative to be about 12-step programs and fallen humanity, with nothing about those luminaries who have chosen wisely from Mother Nature's psychoactive bounty and come away better for the experience, with more focus, energy and empathy for humankind.

Americans will play along with the maudlin Drug Warrior narrative (of a weak humanity, ever threatened by nature's far-too-powerful substances) until we finally notice that the Drug War is a religion: namely, Christian Science as applied to psychoactive substances: i.e., the metaphysical notion that we "should not be" using nature's substances to improve our minds.

The latest research on psychedelic therapies shows that this creed is not only wrong, but that it has resulted in untold suffering over the last 50 years, thanks to the fact that the Drug War mindset has strongly discouraged research and clinical trials of these promising new treatments.

We'll know we're finally on the right track when a Web search for "famous drug users" turns up unbiased Web pages that unapologetically reveal how famous Americans have improved their minds with the help of the psychoactive bounty of Mother Nature. What a welcome change that will be from the usual party-line Websites delivering the usual maudlin narrative according to which every so-called "drug" user is a latent John Belushi.

Until then, the drug war remains a violation of natural law and a political pretext to invade other countries on behalf of securing the monopoly interests of Big Liquor against all comers, including those substances that America loves to hate (such as coca, opium and entheogenic plants) that have been used responsibly by non-western cultures for millennia.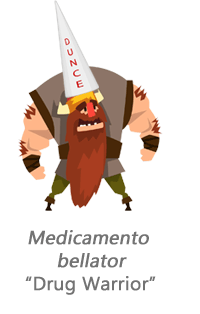 There was no drug problem in Ancient Egypt. There was no drug problem in Ancient Greece. There was no drug problem in Ancient Persia. There was no drug problem in Ancient Rome. There was no drug problem in the Mongol Kingdom. There was no drug problem in the Viking Era.
Why? Because until 1914, people were judged by how they behaved, not by what substances they had in their digestive system.
The Drug War is America's unique, anti-scientific way of looking at the world. It is a war that causes all of the problems that it purports to fix: above all, it brings "drugs" front and center in the minds of the irresponsible, encouraging them to explore and use substances that they might have never even heard of without the peurile and anti-scientific plant demonization of drug war zealots.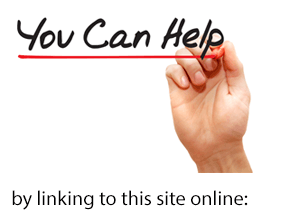 N
o
w
S
h
o
w
i
n
g
Comedy Sketches
Drug War Rap Music
Fun with Urine Testing
Stand-up Routines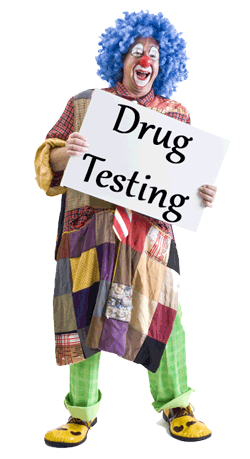 Fun with Urine Testing
Welcome, Patriotic Pissers



More pics every week!



Get an exciting job ruining the lives of your fellow Americans. Listen to this fun audio clip to find out how!



Help America enforce Christian Science Sharia. Help nail the anti-patriotic scumbags who insist on using mother nature's plant medicines of which politicians disapprove. Great benefits. Must pass a squeaky clean drug test, proving that you have emphatically renounced all of mother nature's godsend plant medicines.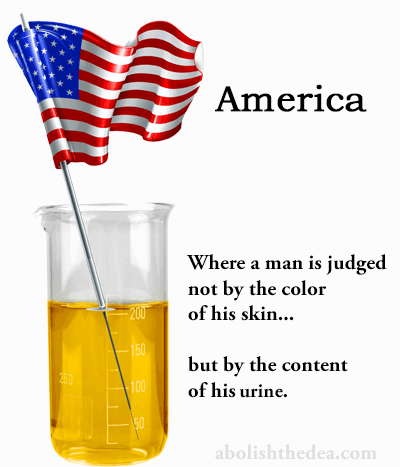 Can't pass a urine test? Order a vintage bottle of Granny's Weewee today, guaranteed squeaky clean. We use only the finest urine from teetotaling grandmothers, who gave up their right to mother nature's psychoactive plant medicines many decades ago. Why not splurge and buy the 1945 vintage? You don't want to pass up a job at Taco Bell because you were stingy! This early vintage has a great down-home bouquet and will remind the lab technicians of the good old days of Grandma and those great pies that she used to bake (or whatever).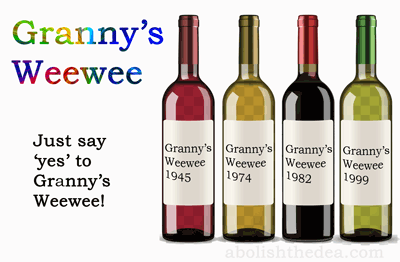 End the War on Drugs
by Christian Science Heretics
Mine by Birth
by Thomas Jefferson and the Poppies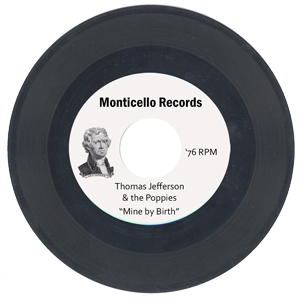 Waxing Wroth (about America's Drug War)
by God and His Minions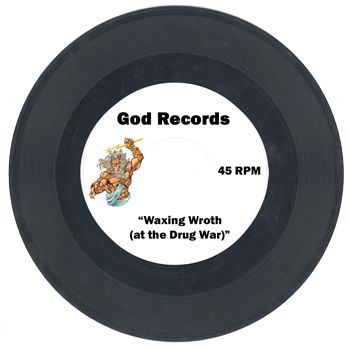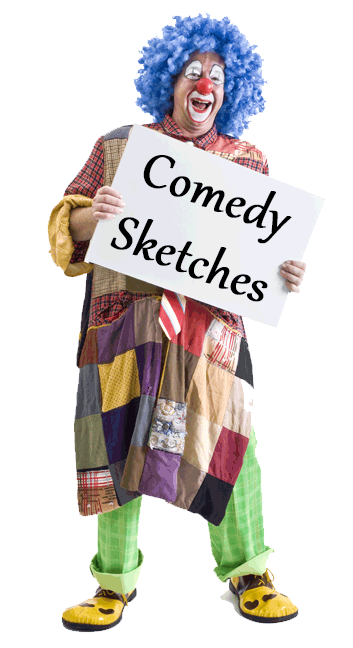 Urine testers needed to ruin American lives
Your Call is Impotent to Us
Movie Review of Running With the Devil 2019
Drug War Jeopardy
Drug War Virus Update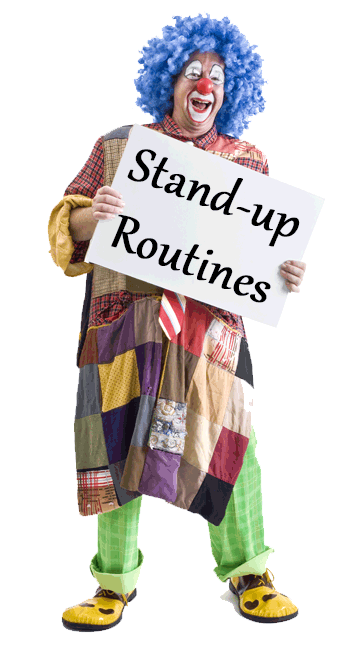 Manager's note: All of our comedians have undergone drug testing. None of them have been found to be using anything but the most mind-enhancing and therapeutic plants in Mother Nature's psychoactive pharmacy.
A Drug Warrior in our Midst
Comedian Adderall Zoloft Riffs on the Drug War
Drug War Copaganda
The DEA: Poisoning Americans since 1973
The Joy of Drug Testing

Dear Reddit readers: I do not respond to Reddit messages for at least three reasons:
Some of them are mean-spirited nonsense.
Some of them are non-mean-spirited but nonsense all the same.
Some of them are simply wrong-headed but inspire me to write fully reasoned comebacks, for which I simply don't have time.
If you really want to reach me, however, my name and email address can be found in a reasonably intuitive location on this site, so feel free to contact me there. I'll assume that anyone who takes the time to do so will have something meaningful to say ;)
Bone up on slam-dunk arguments against the drug war, starting with the fact that it was a violation of natural law to outlaw plant medicine in the first place. Check out
the site menu
for fun ways to learn more about the manifold injustice of the status quo, including many knock-down arguments never made before. Why? Because even the majority of drug-war opponents have been bamboozled by one or more of the absurd assumptions upon which that war is premised. See through the haze. Read on. Listen on. And Learn how tryants and worrywarts have despoiled American freedom, thereby killing millions around the world, totally unnecessarily, ever since the fateful day in 1914 when ignorant America first criminalized a mere plant -- and insisted that the rest of the world follow suit or else -- an act of colonialist folly unrivaled since the day of the genocidal Conquistadors.