AbolishTheDEA.com
December 25, 2019
Speaking Truth to Big Pharma
by Ballard Quass
an open letter to the Heffter Research Institute



In the book Psychedelic Medicine, Dr. Richard Louis Miller refers to a lack of support for psychedelic medicines, especially LSD, concluding that there are only a handful of specialists who are pursuing the work and that the public, especially in Britain, are largely indifferent to the whole topic.

In my opinion, this indifference exists only because no one has yet attempted to connect the dots between the outlawing of psychedelic therapy and the current sad state of depression therapy in America, namely that addictive and starkly inadequate solution of Big Pharma known as SSRIs and SNRIs. If this connection were understood by the depressed public, I imagine they would be plenty motivated to support change.

The dots may be connected as follows:

Psychedelic therapy showed great promise for the depressed and it's non-addictive.

The government banned that therapy half a century ago.

As a result, the depressed have been shunted off onto addictive medicines that simply do not work as claimed, drugs that actually create the chemical imbalance that they purport to fix. These ineffective medicines are expensive, must be taken daily and turn the pill-taker into an eternal patient, since they have to visit a psychiatrist every 3 months of their life in order to be catechized about their mental health. This is the exact opposite of an empowering therapy. Speaking personally, I consider it highly demoralizing (a fact that I've never heard psychiatrists recognize, let alone regret).

I personally have been a guinea pig for Big Pharma for the last 50 years, and their nostrums have not worked. Worse yet, they have conduced to anhedonia, a kind of emotional flat-lining - making life bearable, perhaps, but only by removing highs and lows. What's more, my particular "medicine," Effexor, is so addictive (productive of chemical dependence, if you prefer) that my own shrink tells me not to bother trying to get off it! He says that an NIH study shows a 95% recidivism rate for those who try.

I am plenty upset about this. That's why I'm dumbfounded and frustrated to read Miller's no-doubt-correct observation that there is little public interest in changing the status quo. Don't the depressed millions see what's going on? Apparently not. Not yet anyway. And this must change if organizations such as Heffter want to be in the mainstream and reap monetary donations accordingly.

The current tendency of psychedelic advocates (Like Lauren Slater in Blue Dreams) is to write as if psychedelics are just another way to approach the problem of depression and are in no way meant to take the place of Big Pharma's addictive meds. (Slater is so "soft" on psychiatry's failings that she even supports shock therapy - a vicious therapy that only becomes a default option thanks to America's anti-scientific outlawing of psychoactive plants.)

This failure to "take on" Big Pharma also results in the psychedelic movement "reckoning without its host," at least when it comes to depression therapy. Thus we see that many otherwise exciting clinical trials are completely off-limits to those taking SSRIs and SNRIs. This means that the victims of the drug war—the vast majority of the depressed—are not even eligible for the cures being brought forward by the psychedelic movement. And yet this same movement wrings its hands about a lack of funding?

How can one expect funding from a demographic for whom one's research is essentially useless? More than 1 in 8 Americans are addicted to SSRIs and SNRIs (1 in 4 women, according to psychiatrist Julie Holland). They are the folks you need to reach, not the lucky few who have little or no contact with such poisons.

If the psychedelic movement really wants to excite the depressed layperson, they will work to develop a therapy that simultaneously eases depression while weaning a patient off of their SSRI. This would involve, in broad strokes, a ratcheting up of psychedelic doses for the patient as SSRI intake is decreased in proportion. Your researchers already have one guinea pig for use in trialing such a therapy: namely myself.

Creating a successful movement for psychedelic therapy requires creating a movement for the overthrow of the addictive Big Pharma status quo. Until professionals, authors and organizations realize this and change their rhetoric accordingly, a truly motivated fan club of psychedelic therapy will remain limited to the handful of forward-thinking individuals who were cited by Miller in "Psychedelic Medicine."


PS This is essentially the reason why I started my website, AbolishTheDEA.com, to connect the dots between the drug war and the depression crisis in America. Part of that task is to point out the inconvenient truth that Big Pharma's cures - made necessary only thanks to the existence of that drug war -- are expensive, addictive - and bad for morale, since they turn the depressed into eternal patients.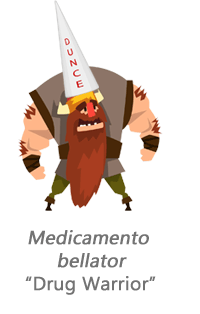 There was no drug problem in Ancient Egypt. There was no drug problem in Ancient Greece. There was no drug problem in Ancient Persia. There was no drug problem in Ancient Rome. There was no drug problem in the Mongol Kingdom. There was no drug problem in the Viking Era.
Why? Because until 1914, people were judged by how they behaved, not by what substances they had in their digestive system.
The Drug War is America's unique, anti-scientific way of looking at the world. It is a war that causes all of the problems that it purports to fix: above all, it brings "drugs" front and center in the minds of the irresponsible, encouraging them to explore and use substances that they might have never even heard of without the peurile and anti-scientific plant demonization of drug war zealots.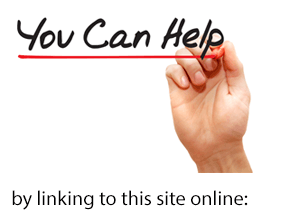 N
o
w
S
h
o
w
i
n
g
Comedy Sketches
Drug War Rap Music
Fun with Urine Testing
Stand-up Routines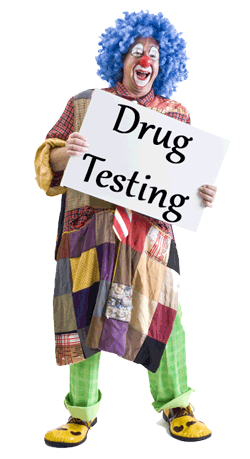 Fun with Urine Testing
Welcome, Patriotic Pissers



More pics every week!



Get an exciting job ruining the lives of your fellow Americans. Listen to this fun audio clip to find out how!



Help America enforce Christian Science Sharia. Help nail the anti-patriotic scumbags who insist on using mother nature's plant medicines of which politicians disapprove. Great benefits. Must pass a squeaky clean drug test, proving that you have emphatically renounced all of mother nature's godsend plant medicines.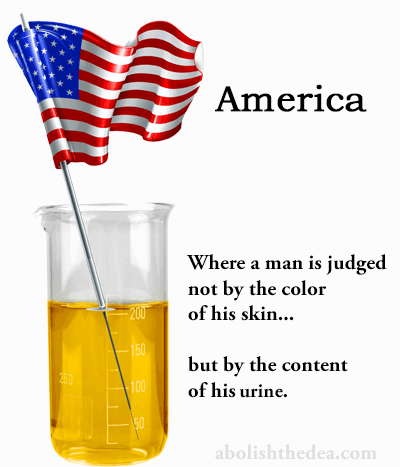 Can't pass a urine test? Order a vintage bottle of Granny's Weewee today, guaranteed squeaky clean. We use only the finest urine from teetotaling grandmothers, who gave up their right to mother nature's psychoactive plant medicines many decades ago. Why not splurge and buy the 1945 vintage? You don't want to pass up a job at Taco Bell because you were stingy! This early vintage has a great down-home bouquet and will remind the lab technicians of the good old days of Grandma and those great pies that she used to bake (or whatever).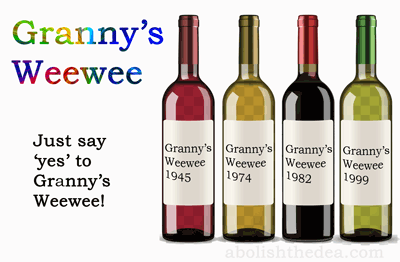 End the War on Drugs
by Christian Science Heretics
Mine by Birth
by Thomas Jefferson and the Poppies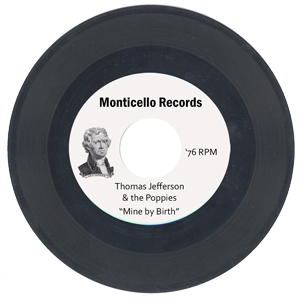 Waxing Wroth (about America's Drug War)
by God and His Minions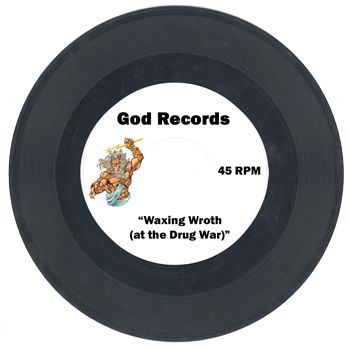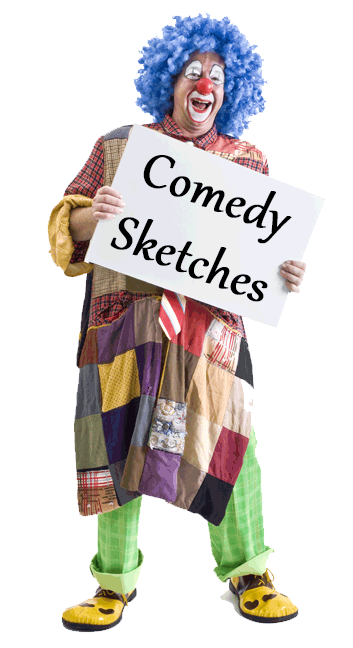 Urine testers needed to ruin American lives
Your Call is Impotent to Us
Movie Review of Running With the Devil 2019
Drug War Jeopardy
Drug War Virus Update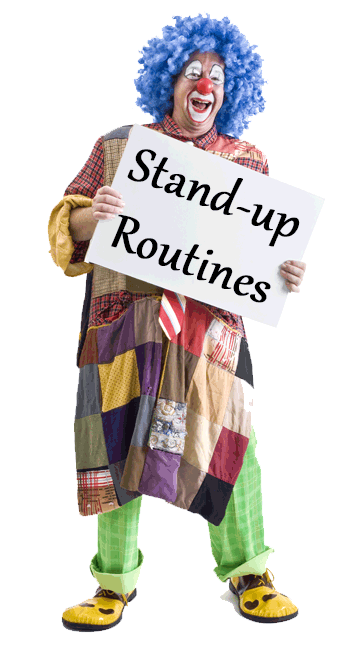 Manager's note: All of our comedians have undergone drug testing. None of them have been found to be using anything but the most mind-enhancing and therapeutic plants in Mother Nature's psychoactive pharmacy.
A Drug Warrior in our Midst
Comedian Adderall Zoloft Riffs on the Drug War
Drug War Copaganda
The DEA: Poisoning Americans since 1973
The Joy of Drug Testing

Dear Reddit readers: I do not respond to Reddit messages for at least three reasons:
Some of them are mean-spirited nonsense.
Some of them are non-mean-spirited but nonsense all the same.
Some of them are simply wrong-headed but inspire me to write fully reasoned comebacks, for which I simply don't have time.
If you really want to reach me, however, my name and email address can be found in a reasonably intuitive location on this site, so feel free to contact me there. I'll assume that anyone who takes the time to do so will have something meaningful to say ;)
Bone up on slam-dunk arguments against the drug war, starting with the fact that it was a violation of natural law to outlaw plant medicine in the first place. Check out
the site menu
for fun ways to learn more about the manifold injustice of the status quo, including many knock-down arguments never made before. Why? Because even the majority of drug-war opponents have been bamboozled by one or more of the absurd assumptions upon which that war is premised. See through the haze. Read on. Listen on. And Learn how tryants and worrywarts have despoiled American freedom, thereby killing millions around the world, totally unnecessarily, ever since the fateful day in 1914 when ignorant America first criminalized a mere plant -- and insisted that the rest of the world follow suit or else -- an act of colonialist folly unrivaled since the day of the genocidal Conquistadors.